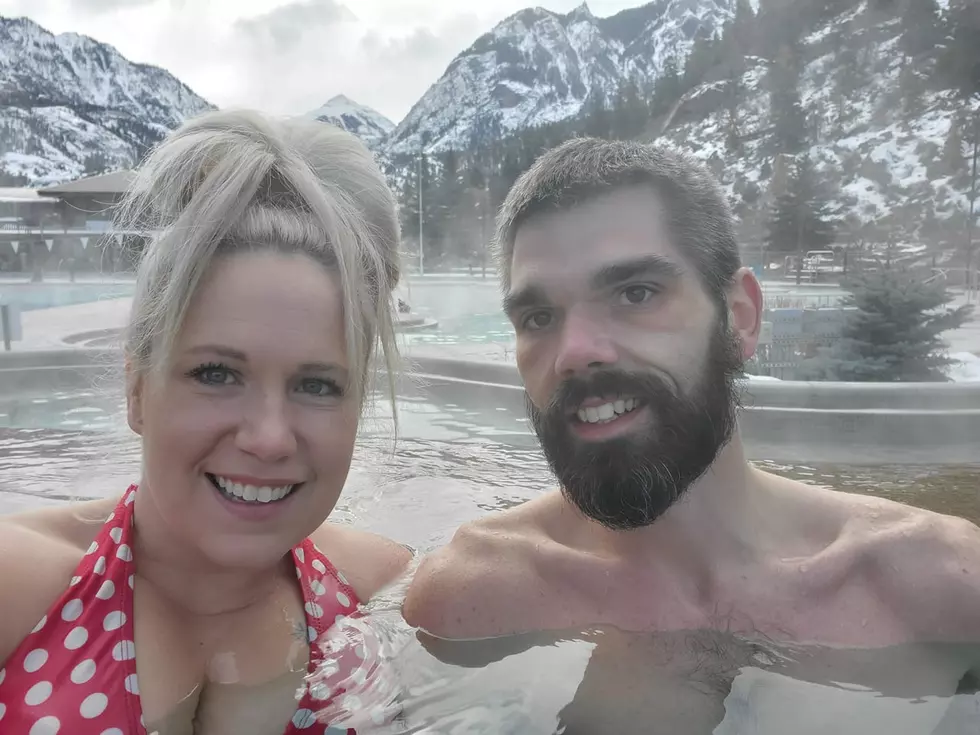 Perfect Relaxing Adventure to Ouray Hot Springs
Billy Jenkins
Enter your number to get our free mobile app
Last year the pandemic forced us to get creative with outdoor activities, and I truly enjoyed hiking all over Western Colorado. And to start the new year Savannah and I wanted to continue our adventures taking in all that is around us. We knew we had a tough decision as far as which hot springs to visit, here is a list of 5 good ones to check out.
After narrowing the list down we decided that for this trip we would visit the Ouray Hot Springs. It was very simple to get to from Grand Junction, it is clean, and we are happy with our decision. It took about 90 minutes, but due to COVID restrictions, we knew that only 50 people were being allowed in at a time. So if you plan a trip down there I would be there pretty early if you want to make sure you get in without waiting.
There was a waitlist that began not long after the Hot Springs opened, according to staff. But once we got inside it was fantastic. There were three pools open. The pool for swimming laps, the family pool, and the overlook (16+ and has the hottest water). We spent our entire time in the overlook pool, and it was amazing. The hot water combined with the beautiful views were a perfect way to spend a Saturday. Plus the price is pretty reasonable at $18 per adult. Just a heads up, they sell a few drinks and light snacks but that's about it.
Trip to Ouray and a Dip in the Hot Springs
The drive down and back were both gorgeous as well but we did notice 5 Colorado State Patrol officers out, so make sure you are following all traffic laws and speed limits. Before we left Ouray, we stopped at Red Mountain Brewing for some food. I had the Bacon Burger, Savannah had the Macaroni & Cheese. We would definitely stop in again.
We discussed on the way back that next we will probably visit Glenwood Springs next. But who knows where our next adventure might lead us.
Ride along the Silverton Durango Railroad
More From 99.9 KEKB - Grand Junction's Favorite Country