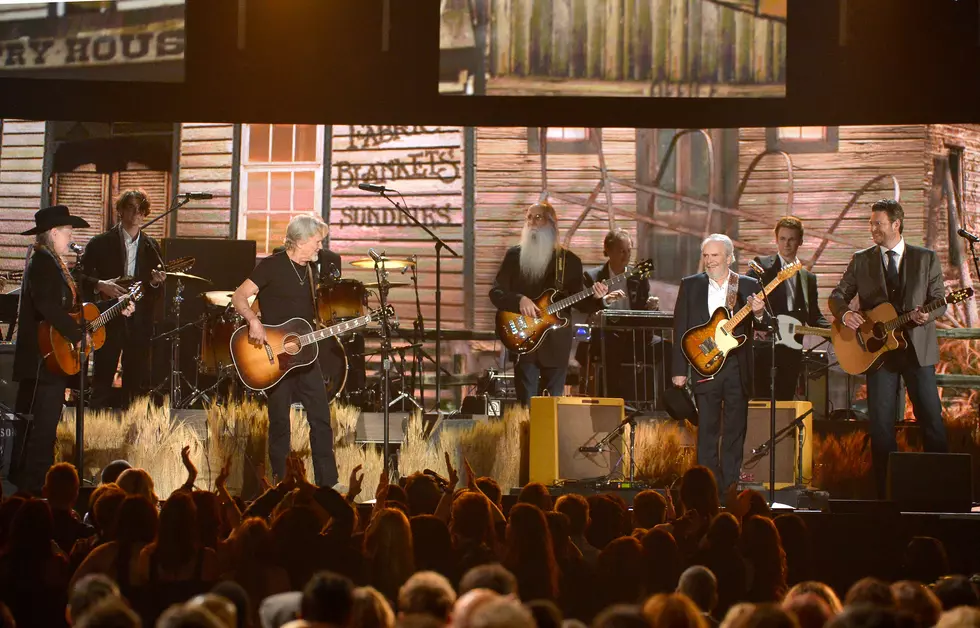 What Did You Think of Willie, Merle, Kris, and Blake's Performance at the Grammys? [POLL]
Getty Images
Willie Nelson, Merle Haggard, Kris Kristofferson, and Blake Shelton teamed up together to perform at the last night's Grammy awards. The reviews of their performance are mixed at best. What did you think?
The four gentlemen came together to perform a medley of iconic tunes associated with the individual artists as well as a selection from "The Highwaymen." Of course, Waylon and Johnny's presence were sorely missed. Check out this dude and his review. He was obviously impressed.
The overall performance, while monumental in its significance to Country, came off as being a bit unrehearsed to many viewers. Many Country fans posted on Country Music Nation's Facebook page, and the reviews spanned the entire spectrum.
I loved it! No gimmicks, no costumes, just men playing music. Doesn't get better than that, Blake fit in quit well, too. So happy to see Merle up there singing!" - Evea Green

"It wasn't flawless, but it was good to see them up there together." - Dave M. Richard

"Sorry, but did they not rehearse at all? That was horrific at best." - Tammy Ellison
More From 99.9 KEKB - Grand Junction's Favorite Country