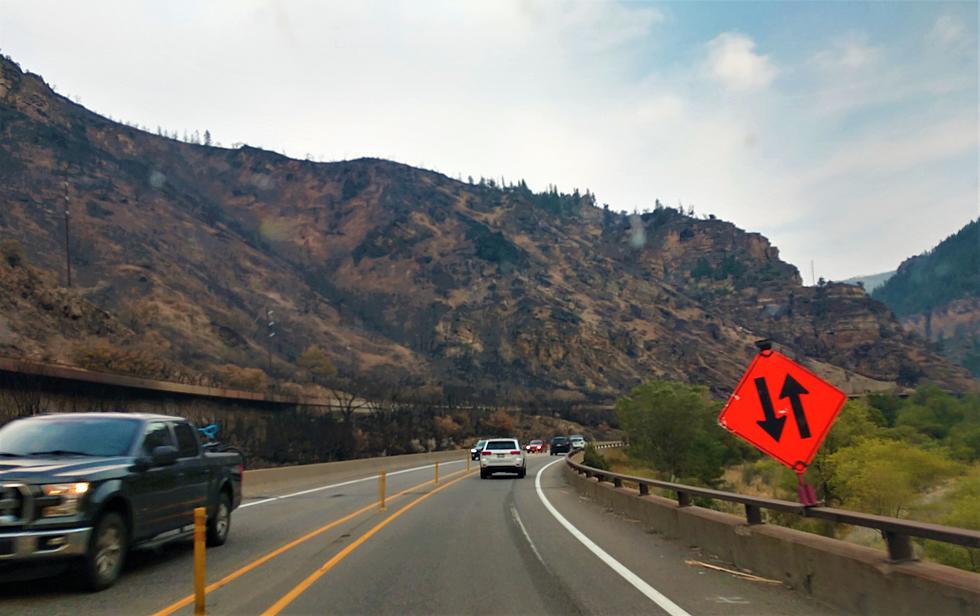 Western Colorado Travel Outlook For Labor Day Weekend
Townsquare Media
The Labor Day holiday weekend is upon us and Colorado motorists will be hitting the road. What does weekend travel look like?
Mostly Good News For Travelers
At this point, the news is mostly good, beginning with I-70. The interstate was closed on Wednesday because of a mudslide but was reopened by 5:00 pm. However, to ensure a detour-free weekend, we have to get through one more day of potentially significant precipitation.
The Glenwood Springs area forecast is calling for a 70% chance of rain Thursday, with scattered showers and thunderstorms expected. That means the threat of mudslides and flash flooding remains a concern and CDOT crews are prepared to shut down the interstate immediately if warranted by conditions.
Significant Rain Fell on Wednesday
A flash flood watch was in effect Wednesday, stretching into Wednesday night as a result of remnant moisture from Hurricane Nora. Moderate to heavy rain was reported in the higher terrain putting the burn scars at risk of mudslides. So far, no mudslides have been reported and the interstate remained open through the night.
Friday will bring diminishing chances of showers to the region and then the weekend should be dry all the way through Labor Day. Although anything could happen today, I-70 motorists are feeling optimistic they can make it through the weekend without having to take the long detour around Glenwood Canyon.
Outlook for U.S. Highway 50
Meanwhile, there is more good news for Highway 50 travelers. Although major road construction and daily closures have resumed since the reopening of Glenwood Canyon, weekend travel should not be impacted. According to cotrip.org, U.S. 50 will be completely open from 5:30 pm Friday until 8:30 am on Tuesday. If you are traveling Highway 50, you should be able to get through the weekend without delays.
Heavy Traffic Expected For the Weekend
It's a holiday weekend, which means you can expect heavier than normal traffic on Colorado's roads with travelers taking advantage of the long weekend.
We'll be keeping an eye on the weather through Thursday, and for the latest alerts, restrictions, and closures your best source of information is cotrip.org.
VISIT THESE PLACES: These are the Smallest Towns in the State of Colorado
It seems like
Colorado
's big towns and cities get all the attention and all the glory, and so we wanted to give a salute to the 10 smallest towns in the state of Colorado.
Based on population numbers provided by
togetherweteach.com
, here's a succinct look at the 10 smallest towns in Colorado.
More From 99.9 KEKB - Grand Junction's Favorite Country