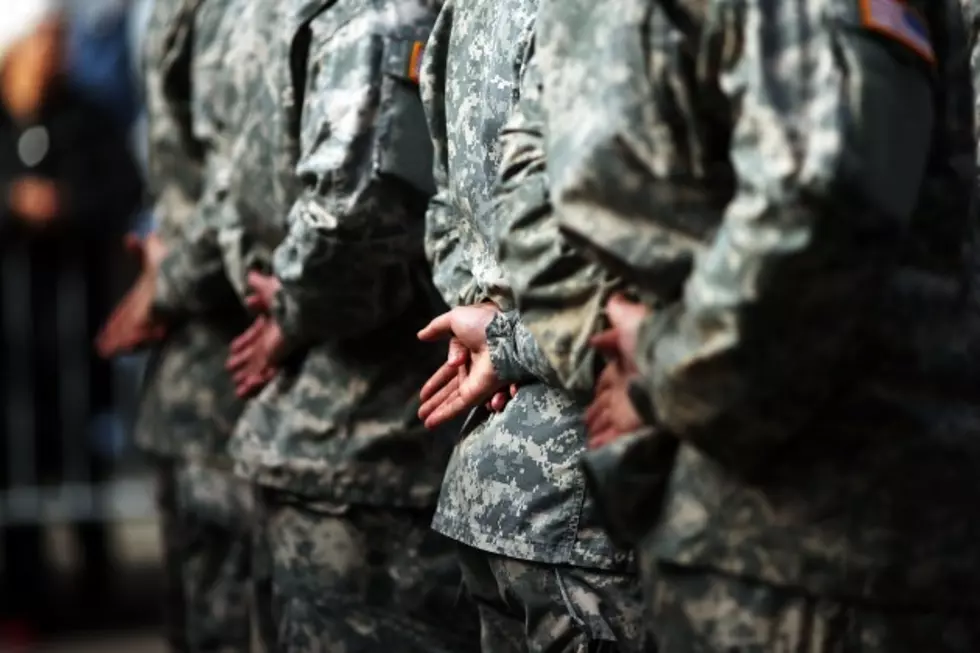 Veteran's Gala Raising Funds And Awareness About Veteran Suicide
(Spencer Platt/
Getty Images)
The U.S. Department of Veteran's Affairs released a study in 2013 that shows roughly 22 veterans a day were committing suicide or one every 65 minutes. Let that sink in.
In Grand Junction, those numbers are of course smaller, and there are many agencies and individuals who look to help in any way they can locally to keep veteran's minds off of suicidal thoughts. But even one suicide is too many.And in order to continue to help, local veteran's suicide prevention groups are putting on a U.S.O. style show to help raise funds.
Featuring the Rock Dawgs, led by Jerry Schaeffer of the Boys of Summer, the $30.00 cover includes a full 4 course steak dinner, door prizes, a silent auction and the classic rock sounds of the Rock Dawgs. And all to benefit the continued effort to eliminate veteran's suicides in Mesa County.
The gala will beheld at the Eagles 595 Aerie on Highway 50 in Grand Junction, at the top of the 5th Street hill on Saturday January 27 at 5 P.M.
A full presentation of colors as well as the reciting of the Pledge of Allegiance and the singing of our National Anthem will also be performed at the start of the event.
If you're looking for a way to give back to those who gave so much, attend this event, and buy an extra ticket so a veteran can attend.
More From 99.9 KEKB - Grand Junction's Favorite Country