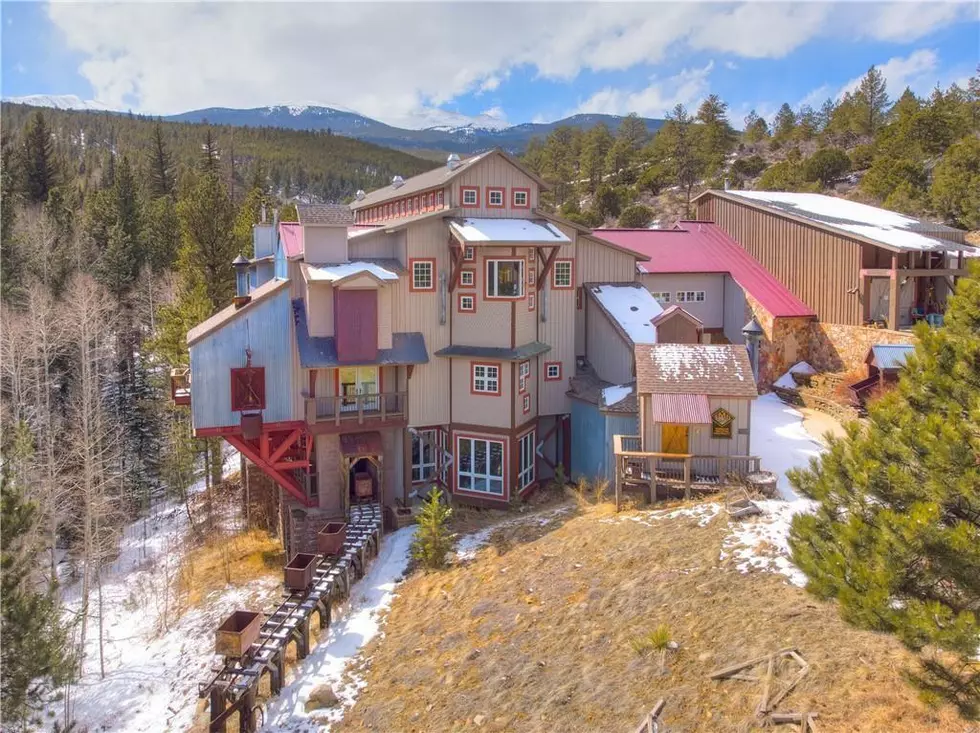 Strike Gold in a $3.75 Million Colorado Mining Inspired Home
Jeni Friedrich with Christie's International Real Estate CO LLC
Head up to the high country of Colorado and strike it rich with the unique, one-of-a-kind home in Buena Vista. At a first look, you would think that it could be a fully operating mountain mine, but it's a home.
This four-bedroom, four-and-a-half bathroom, 8,362 square foot home sits on 35 acres of land. Inside the home, you will find an artist studio, a massive kitchen to feed your friends and family, walls of windows, a fully serviced Otis elevator to access all three levels, and a replica mine shaft.
See the entire listing for this home on Realtor.
The home is currently for sale for $3.75 million and could be financed by the seller of the property according to Realtor. Check out the photos of this one-of-a-kind Colorado mountain home:
Strike Gold in a $3.75 Million Colorado Mining Inspired Home
Unique A-Frame Nestled in Canyon 45 Minutes From Grand Junction
This unique A-frame is nestled in a canyon just 45 minutes away from Grand Junction. Take a look at the Thimble Rock Point A-frame Airbnb in Mesa County.
Look Inside: Old Grain Silo Converted Into Airbnb in Delta
Take a look inside of this old grain silo that's been converted into an Airbnb in Delta. The Round House Airbnb is less than an hour away from Grand Junction.
More From 99.9 KEKB - Grand Junction's Favorite Country