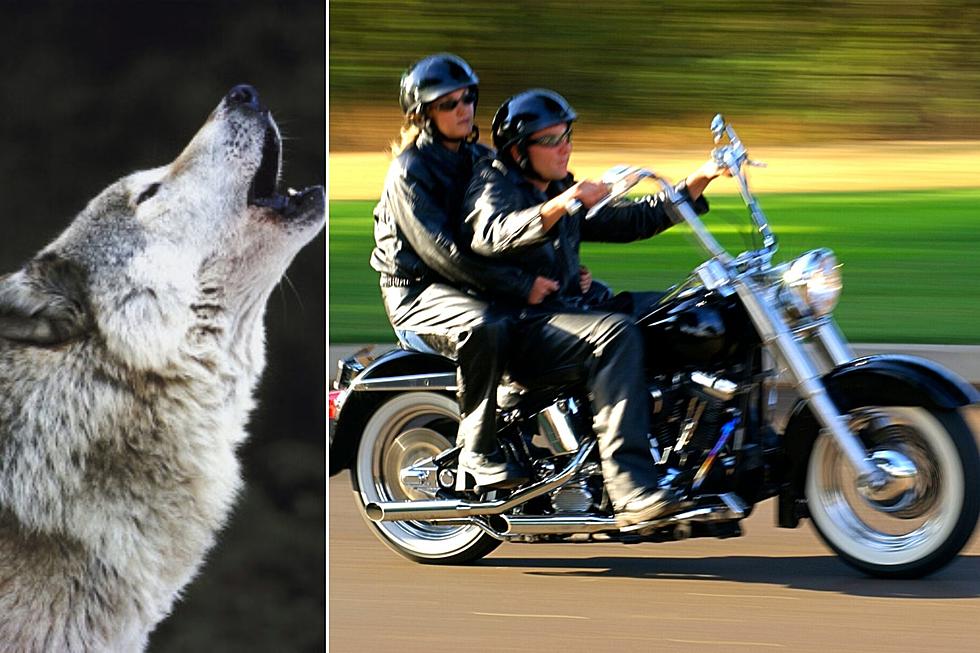 Howling Coyote Person + More Strange Stuff on GJ's Craigslist
Thinkstock/Getty Images
There's a lot of strange stuff on Grand Junction's Craigslist right now. Starting off with a howling coyote person, here are strange things that are on Craigslist.
There are a lot of different categories on the Western Slope Craigslist. There's a rants & raves section, a free section, a section for jobs, houses, and more. Whenever we came across these strange things on Grand Junction's Craigslist we just had to share them with you.
Enter your number to get our free mobile app
From a howling coyote man to a vacation on the back of a Harley Davidson, here are some strange things that are currently on Grand Junction's Craigslist.
First of all, the title on this post is 'At Least the Coyotes Didn't Pee On Me' and it's under the missed connections section. This person was camping near Arches National Park and was drinking Wild Turkey as the sun set. They saw a coyote watching him, so he started howling to greet it. They stated that 'it's amazing how fluent I become in coyote speak when lubricated with Wild Turkey' according to their Craigslist post. Eventually, there were six coyotes surrounding them, all howling at each other. According to the Craiglist post, they continued talking for hours and at some point, they fell asleep.
It's hard to compare the howling coyote person, but next up on the strange stuff on Grand Junction's Craiglist is a vacation on a Harley. Someone who is 6'3", tall, dark, and handsome is looking for a female rider. They're looking for someone who would like to get away on the back of their Harley for a week. According to their Craigslist post, they're heading to Montana, and looking for a lady who is fun and safe -- all expenses paid, no strings attached. We don't know about you, but we don't hop on random people's Harley's.
The next strange post on Craigslist is a post about how someone lost their rent money on May 2. They said they dropped their rent money somewhere on 16 Road. They know it's a long shot (a very, very long shot) but according to their Craigslist post, they know they are good people out there and will pay a reward. We can only hope that someone would find this and look for the owner, but we highly doubt it.
Cute Pueblo Style Home Near Grand Junction Has Barn + Greenhouse
More From 99.9 KEKB - Grand Junction's Favorite Country