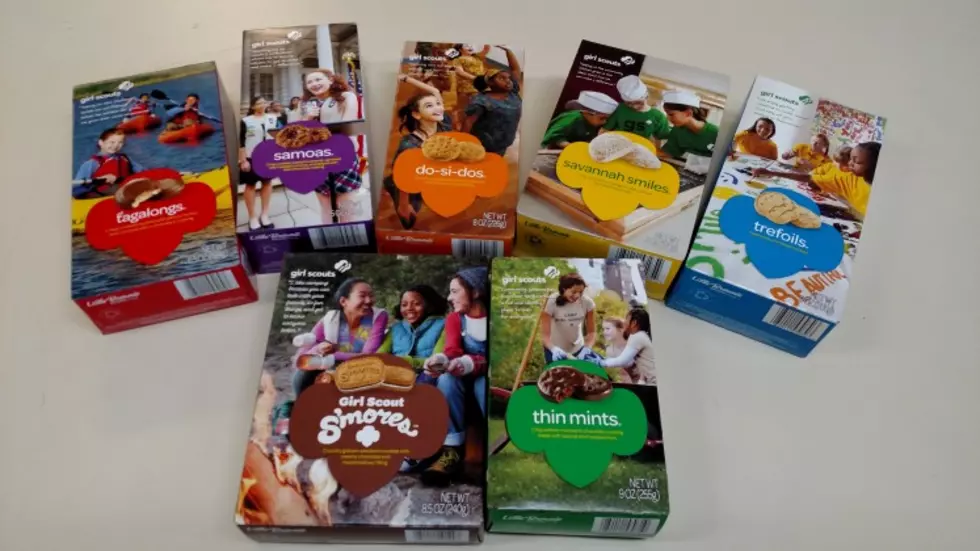 New Girl Scout App Sniffs Out Your Favorite Cookies
Ed Chandler
The wait is over for those who's supply of Girl Scout Cookies didn't last. Cookie time is here and it's easy to zero in on your favorites with the Scout's App and Online Cookie Finder.
As any fan of Girl Scout Cookies, knows, they're delicious. In addition to satisfying your sweet tooth, there's a lot of life-skills 'baked' into those cookies including:
Goal Setting
Decision Making
Money Management
People Skills
Business Ethics
The Girl Scouts don't claim to have invented the S'more, but they did publish a recipe called 'Some More' in a 1925 issue of Girl Scout Leader. In 1927 the recipe for a treat called 'somemores' was published.
Prior to this year's addition, the last new cookie, Toffee-Tastic, was introduced in 2015 in response to cookie lovers who wanted a gluten-free option.
More From 99.9 KEKB - Grand Junction's Favorite Country