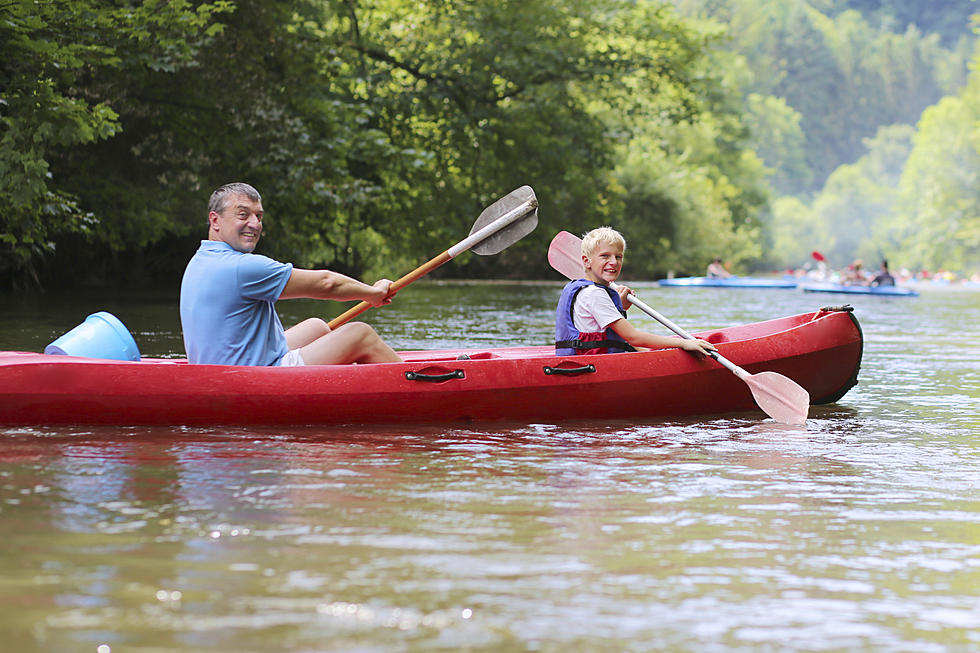 Twelve Fun Reasons You Should Be Going To The Colorado Riverfest
Thinkstock
Saturday marks the very first Colorado Riverfest and there are a lot of things to do and see!
Because we love our listeners so much, we're hooking you up with $10 off your ticket purchase. All you have to do is add your tickets to the cart and enter the promo code Riverfestfun. It's that simple.
Starting at 8 A.M. you can join yoga enthusiasts at the side of the river to prepare your body and mind for the day ahead. A wonderful way to get your entire being ready for a day of fun, food and music galore. Looks fun, doesn't it?
Tour the Riverfront Trail with One Riverfront (Formerly the Riverfront Commission) and see some of the most important and fascinating stops along the Riverfront Bike Trail. Find out about the history of the trail and the efforts it took to get it where it is today. Sign up and get your bike ready! Don't forget your helmet and some water!
Starting at Watson Island, you can bring your kayak, your inner-tube, SUP (Stand Up Paddle-board) or whatever you like to float the river on and enjoy a community float down the river. If you have never tried a SUP, try a demo! I will be honest, this is the part I can't wait for. Imagine the whole town out on the river floating! And dress up in a costume while you float and you could win valuable prizes! You must bring a life vest. After all, it is water. Get signed up and have some fun!
You can adopt one duck, or many and join in the fun as the plastic little guys make their way towards an exciting finish. Proceeds from the race will benefit Mesa County Search and Rescue.
The musical guests for the Riverfest bring a party sound and a lot of fun to the stage shows for everyone who likes music, no matter what kind of music it happens to be. Here's the lineup and start times, make sure you get your spot picked out early!
Passafire - 6:00-7:00 A rich variety of music make these guys in demand all over the country.
Anuhea - 7:30-8:30  A taste of Hawai'i in Grand Junction. Enjoy this escape to the islands!
Common Kings - 9:00-10:30 If you like to dance, feel good and just close your eyes and vibe, these guys will make sure you do exactly that. Great sound and a lot of fun.
More From 99.9 KEKB - Grand Junction's Favorite Country