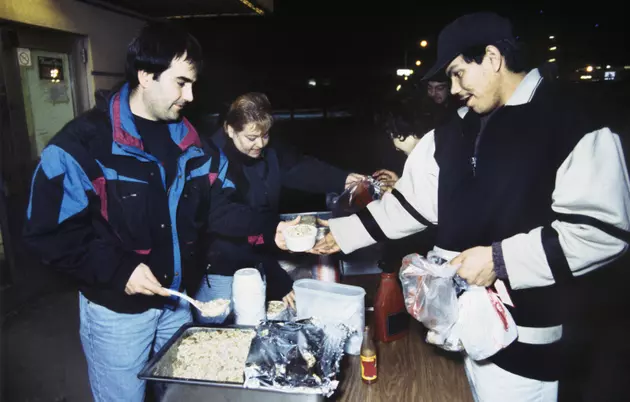 Take a Tour of Homeward Bound to Find Out What They Do
Design Pics
As the weather gets colder, a safe place for the homeless to sleep is needed. You are invited to see all that Homeward Bound of the Grand Valley does by taking a Shelter Tour for the Holidays.
Homeward Bound is inviting everyone to take a tour of the shelter this holiday season. They will be hosting tours on December 19th and 20th between the hours of 10:30 a.m. and 3:30 p.m. The shelter is empty during the day except for staff.
If you are a leader of a youth group, or just want to show your kids how it works, a tour of the shelter located at 2853 North Avenue will encourage them to learn the value of helping others. Visitors are encouraged to collect items that the shelter needs.
Homeward Bound of the Grand Valley helped out 1,400 different people last year. They get a safe, warm place to sleep, access to showers, computers, and a hot dinner and breakfast, and even a sack lunch for those that have a job. Their mission is to help people find a stable life, gain employment, and transition to get off the streets. They work with many local organizations and government offices in their mission.
There are many ways you can help them in their mission. You can volunteer your time to help serve dinner, donate the many supplies they need, such as; canned foods, cold medicines, individual soaps and shampoos, paper towels, and winter clothing during these cold months. You can see the complete list of needed items here. If you would like to volunteer, please contact Megan at 970-256-9424, Ext. 4, or email her here.
Please follow them on Facebook and help spread the word about all if the great work that Homeward Bound does for people in our communities.
More From 99.9 KEKB - Grand Junction's Favorite Country