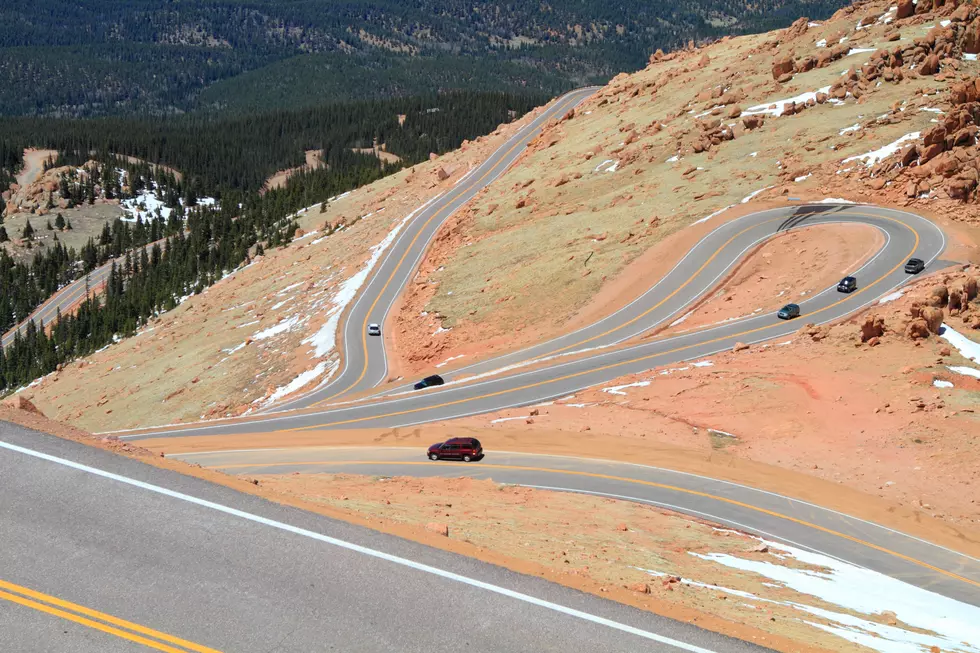 Pikes Peak Highway Is Open
ThinkStock
The highway to the top of Pikes Peak finally opens.
Colorado's record-breaking snowpack has delayed the opening of several roadways across the state. I've reported opening delays of Trail Ridge Road in the Rocky Mountain National Park, Independence Pass, the highway up to Maroon Bells and others. I have updates on those but today's headline is the opening of Pikes Peak Highway.
The highway to the top of Colorado's most famous mountain opened this morning and will be open daily from 7:30 AM to 6 PM. The trip to the top of the 14,115-foot peak is one of the more scenic in the world. The highway winds through alpine forests, by beautiful mountain reservoirs, above the treeline, and up into the clouds. For the latest on the highway and other Pikes Peak info, click HERE.
Here are the latest updates on other Colorado high elevation roadways.
Trail Ridge Road
Highway 34 through the Rocky Mountain National Park is still closed to vehicles along its highest elevations as the snow removal effort continues. Pedestrians and bicyclist may travel along the road but may be limited as snowplow operators continue their work. There's no projected opening date at this time. For the latest Trail Ridge Road conditions call their hotline at 970-586-1222.
Independence Pass
After record snowfalls and avalanches, highway 82 over the pass finally opened to traffic on May 31st. Most years CDOT tries to have the pass open on the Thursday before Memorial Day weekend. That proved too ambitious an opening day after this winter.
Cottonwood Pass Road
The pass is scheduled to reopen on June 21st.  Once it does, expect delays as highway construction crews will be making repairs along the road all summer long.
Maroon Creek Road to Maroon Bells
Open ahead of a delayed June 15th opening date, crews were able to clear the roadway on May 24th. If you're planning a trip to visit Maroon Bells be aware there are vehicle restrictions are in place through October. There is a shuttle service that runs daily from 8 AM to 5 PM. Find out more info on catching a ride by clicking HERE.
More From 99.9 KEKB - Grand Junction's Favorite Country