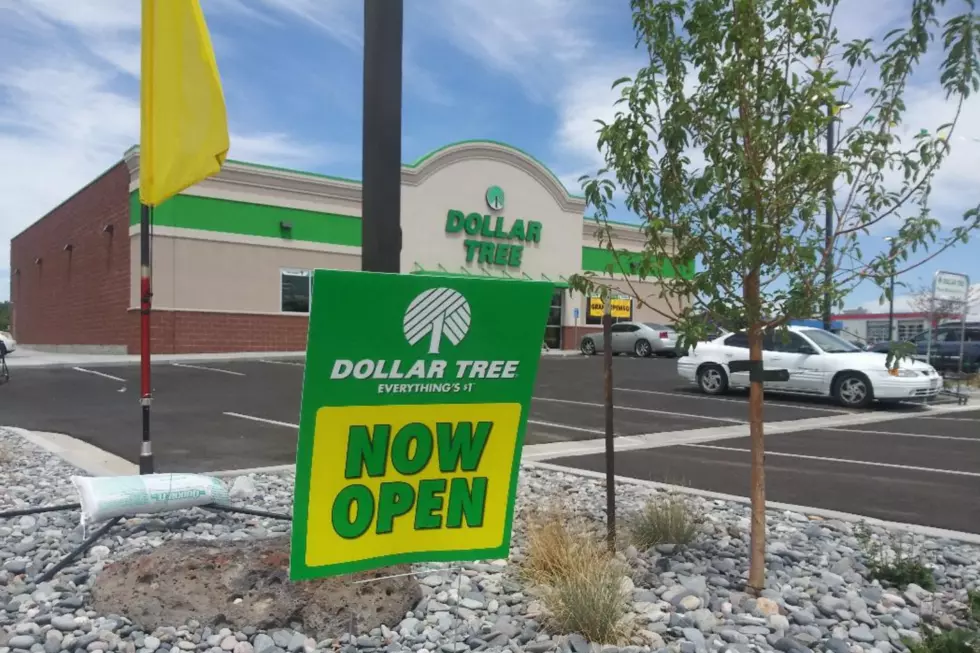 Orchard Mesa's New 'Dollar' Store is Now Open
Waylon Jordan
One dollar can go a long way with the Grand Opening of a new store in Orchard Mesa. Grand Junction's newest Dollar Tree opened late last week.
If you're looking to stock up on food, cleaning supplies, and a wide variety of household products, check out the new Dollar Tree at 2742 Highway 50, right next door to the OM City Market. It opened for business last Thursday, August 1, 2019.
I stopped by today to check it out. To date, I've never really been one to visit the "dollar" themed stores. There was always this assumption they didn't carry anything on my list. After today's visit, I'm going to have to rethink that.
The store's selection is impressive. More than anything, I found the frozen food options to be excellent. Other food items, including assorted candies and cookies, along with a variety of condiments, were found in abundance, too.
One aisle offered a number of candles in various colors and scents, all for one dollar. I'm not one for soft drinks, but there was a wide selection of sodas to choose from.
While most of us probably couldn't do the bulk of our shopping there, the store certainly warrants a visit when you make your next shopping trip. Their hours are listed as 9 a.m. to 9 p.m. Monday through Saturday, and 10 a.m. to 8 p.m. on Sunday.
Welcome to Orchard Mesa, Dollar Tree. I'm looking forward to dropping in from time to time. Here's wishing you a long and prosperous run in Orchard Mesa.
More From 99.9 KEKB - Grand Junction's Favorite Country