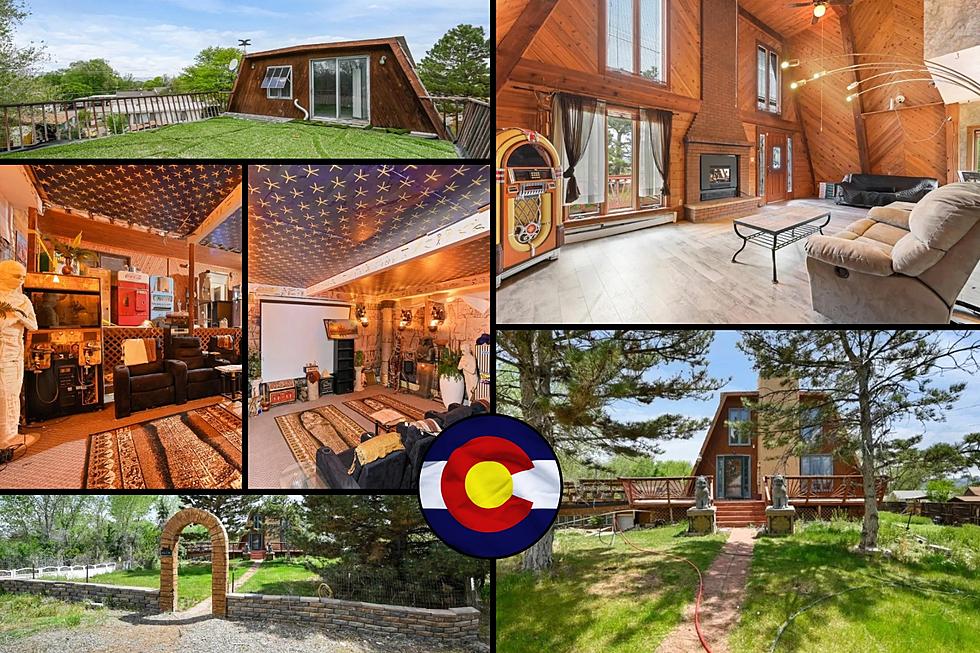 Is This Western Colorado Home the Most Unique House in Orchard Mesa?
Realtor.com/ Canva Pro
Quad House? Hexagon House? I don't know exactly what to call it, but the longer I look at it, the cooler it gets. Check out this custom build located in Orchard Mesa in our photo gallery below and see the potential for yourself.
This home is for sale and listed at Realtor.com. If you love what you see you can reach out to agent Reece Stanley with the Christi Reece Group in Grand Junction.
2843 Scott Circle in Orchard Mesa
This three-bedroom, three-bathroom home features over 4000 square feet of space. The house was finished in 1983 and was just listed at Realtor.com in the middle of May 2023.
This House is Ridiculously Fun
Just the way the shape of the interior flows from room to room is never something I would have expected to see by just looking at this home from the outside. The wood panels and exposed beams are a great look inside and out.
Keep going into the gallery to see the sunken home theater. The last owners decorated it to look like a room inside an Egyptian Pyramid. This home has a double basement that you must see to believe. It includes a game room and a bar. Talk about space. Scroll on to check it out.
Outdoor Features
There is a pond at the rear of the property that does not appear in the photos but you can see it on Google Maps here. This yard could be a beautiful garden once again with water features already in place.
The home has a gigantic deck that catches a ton of sunshine. A private balcony is also attached to the primary bedroom on the top floors you can stargaze from your own home.
Is This Western Colorado Home the Most Unique House on Orchard Mesa?
Check out this incredible use of space located over on Scott Circle. This Orchard Mesa home features a multi-level deck, water features in the yard, and a hot tub and sauna. Scroll on to take a virtual tour of one of the most unique homes in the Grand Junction area.
LOOK: The 10 Most Expensive Neighborhoods in Grand Junction
Did you know that Grand Junction is home to 22 different neighborhoods? We're taking a look at the ten most expensive ones according to real estate prices and the average rental cost. Which neighborhood do you think is at the top of the list? Scroll on to find out.
GO UP: 5 High Elevation Airbnbs in Breckenridge, Colorado
Enjoy a stay on top of the world by checking out this selection of high-elevation Airbnbs located in Breckenridge, Colorado. Each one of these rentals is located above 11,000 feet giving you an incredible view of the Rocky Mountains all summer long.
More From 99.9 KEKB - Grand Junction's Favorite Country