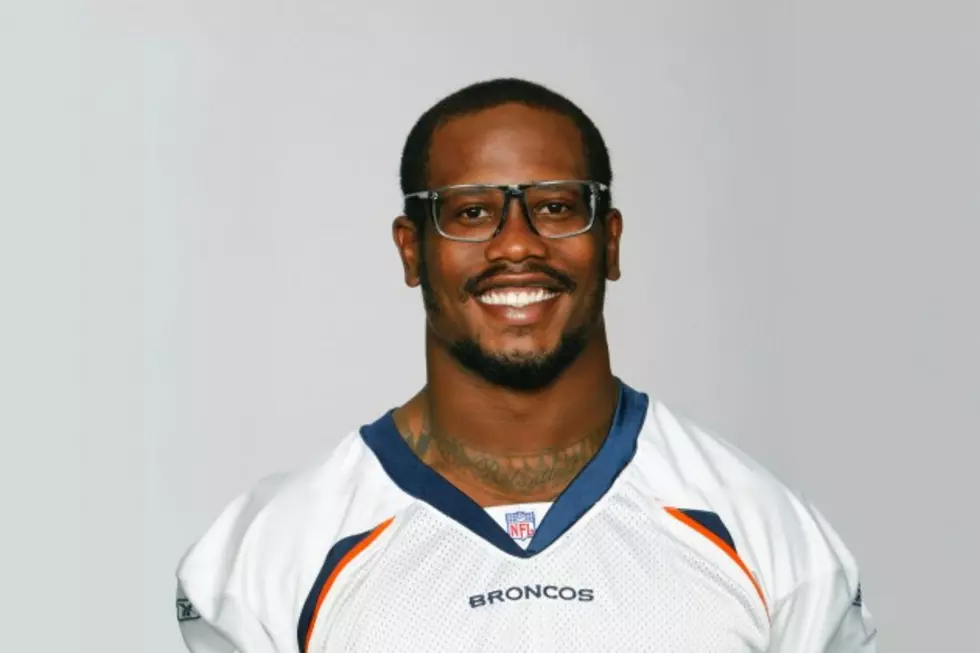 What In the World Is Wrong With Broncos' Von Miller?
(Photo by NFL via Getty Images)
The Von Miller saga keeps going from bad to worse, and we keep wondering when will it all end. Now we are wondering if the Denver Broncos are going to have their best defensive player on the field at all this season. And one can't help but wonder, what in the world is wrong with Von Miller. The guy just can't seem to stay out of trouble.
It's not even bad trouble, like dealing drugs, slapping his girl, or murdering someone. It's mostly silly traffic violations and then not showing up in court to face the charges.
Early Wednesday morning we heard the news that Miller was cited recently for driving with a suspended license and speeding. The ink on that report was barely dry when there was yet another report that there was a warrant out in California for Miller's arrest because he didn't show up for court after getting a speeding ticket in 2012. Of course, last month Miller was arrested for failure to appear on another speeding ticket, and we all know he's presently serving a 6-game suspension for violating the NFL's drug policy.
Is that all there is? Will there be more?
Miller isn't a bad guy, he's just not very smart - or at the very least is not showing much common sense. Okay. So you get a speeding ticket. Big deal. It happens all the time. But, why wouldn't you show up for your day in court? Do you think the system is just going to forget about you and let it slide? Do you think because you are an NFL star that somehow they are going to bend the rules for you? Or did you just forget that you had a court appointment? What are you thinking?
Von Miller is a fantastic football player. He has a legitimate chance to make it into the NFL Hall of Fame some day. He may even be an incredible human being. But, right now he is not a mature, responsible individual, which is a reasonable expectation considering the fact that Miller, in a very short amount of time, has established himself as one of the premier defensive players in the National Football League, and he's making millions of dollars.
Of course, he's hurting himself. But he's also hurting his team and all the fans in Bronco nation. We are trying to get to the Super Bowl, you know. He needs to grow up. Fast. Before it's too late. Somebody please help this young man. Let's get back to making the headlines about what he's doing on the field rather than the trouble off. Please Mr. Miller. We need you.
More From 99.9 KEKB - Grand Junction's Favorite Country