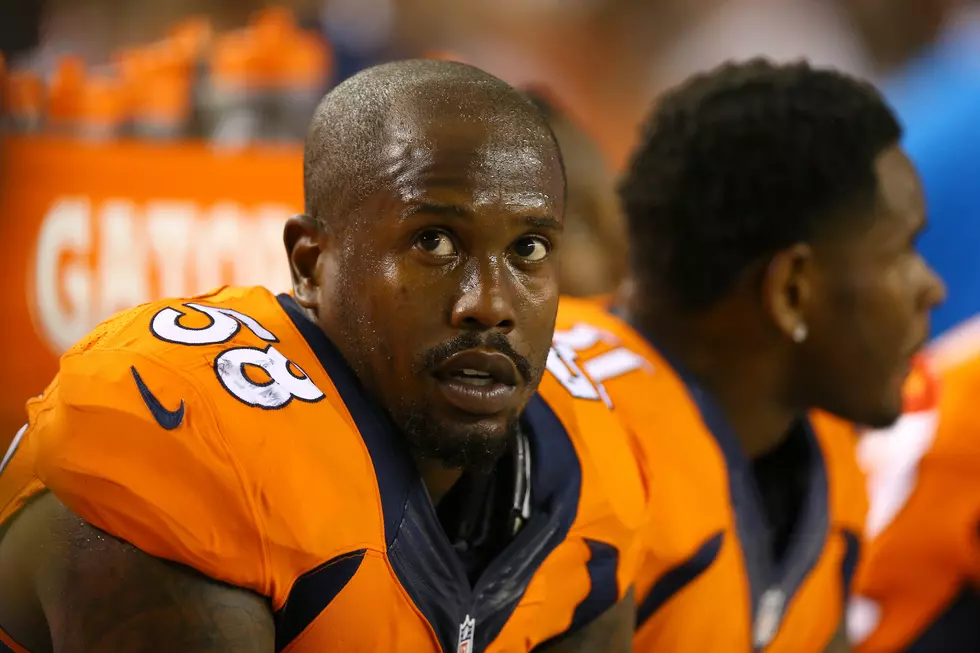 Von Miller Loses Phil Long Contract, Not Because of Protest
Getty Images
A Denver car dealer has allegedly canceled all of their advertising featuring Denver Broncos linebacker Von Miller for taking a knee during the National Anthem at Sunday's game.
Phil Long pulled the advertising on Monday (September 25), the day after Miller, along with numerous other members of NFL teams including the Broncos, took a knee during the National Anthem.
Denver7 reported the dealership severed all ties with Miller. The Broncos linebacker's last agreement to be a spokesperson for the dealership was in March. The dealership has also pulled their online ads featuring Miller, including those on YouTube.
In addition to kneeling, Miller responded to President Trump's comment  saying, the comment is an "assault on our most cherished right, freedom of speech."
It is important to state that we haven't fired Von. We are in the middle of contract renewal and this weekend's events remind us that sometimes we feel that we best represent ourselves. We support Von and his first amendment rights, we know Von and he's a good person."
Miller's teammate Brandon Marshall lost endorsement deals last season with Century Link and Air Academy Federal Credit Union supposedly because he chose to take a knee during the National Anthem.
More From 99.9 KEKB - Grand Junction's Favorite Country