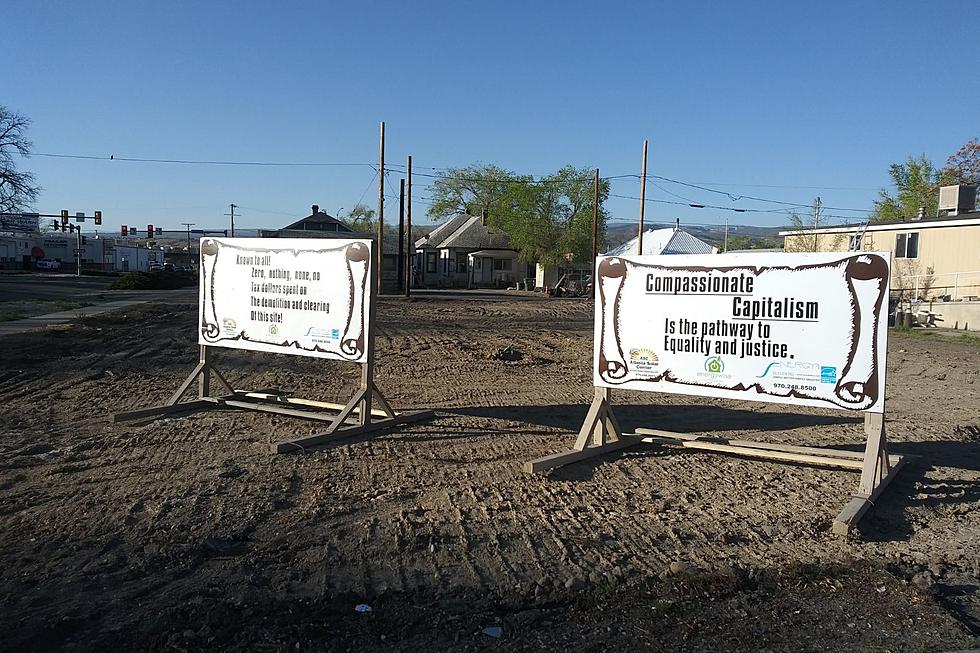 Two Signs at 4th and Ute in Grand Junction – What Do They Say?
Waylon Jordan
Two signs have gone up on the southwest corner of 4th and Ute in Grand Junction. It's a little hard to make out what they say when you're driving down the road at 35 miles and hour.
After a handful of failed attempts to read the signs when driving down Ute, it seemed as though a closer look was in order.
Not long ago there was a house at this site.
Do you recall the old house that used to sit on this corner? It was there long before I was born. According to Google Maps, the address was 301 S. 4th Street.
According to remax.com, the house was built in 1900. One historic note involves the home's past residents. It seems during its early years, the structure provided housing for railroad workers. As the son of a Grand Junction railroad worker, I find this awesome.
Back in early March 2021 the house suddenly disappeared. Seriously, one moment it was there, the next moment it was gone.
What do the signs say?
Since it's unlikely most people will be able to read the signs while operating their vehicles in a safe and responsible matter, for your viewing pleasure, we offer these close-ups of the signs.
Message behind the signs.
On December 5, 2020, the Daily Sentinel reported the Grand Junction City Council had purchased the building with plans to demolish it and transfer ownership to Catholic Outreach.
Save you the footwork.
There's no need for all of us to be out there dodging oncoming cars in order to get a better look at them. So, on that note, here you go.
Grand Junction Doesn't Own These Common Items
More From 99.9 KEKB - Grand Junction's Favorite Country