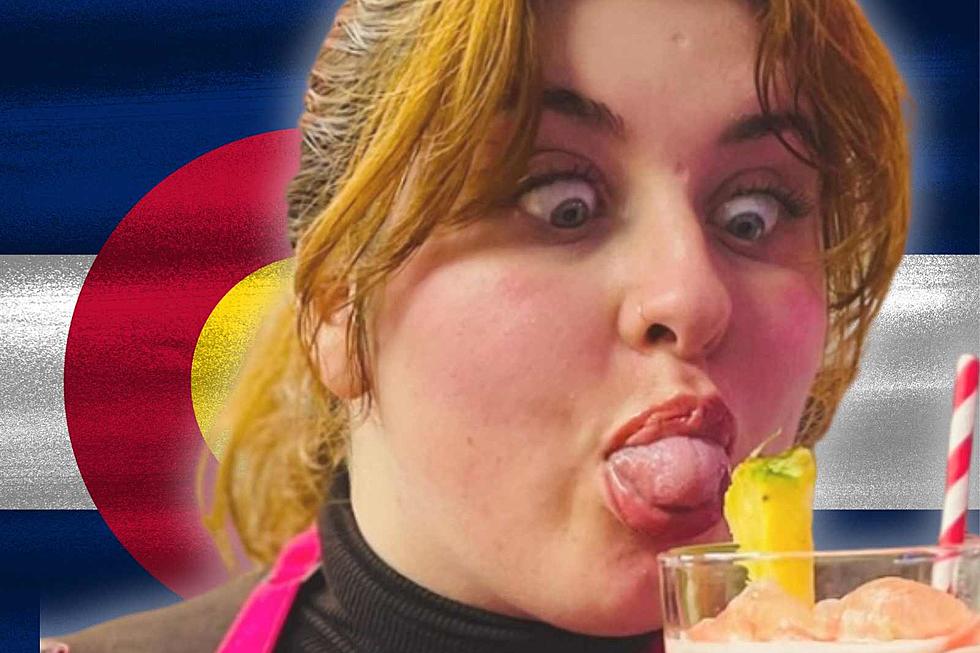 'Rude' Karen's Diner Comes Back to Denver With 'The Finger' and Laughs
Facebook/Karen's on Tour, Canva.com
It's one of the most unique dining experiences you'll ever have in Colorado, where you're not proposing or being proposed to.
You won't remember the last time that you laughed so hard when you showed up at this diner tour that puts the "how dare you" back into dining out.
"Great Burgers, and Very Rude Service," is what they promise on these pop-up tour stops, and I'm sure they deliver. I've not been to one, but they sound like a great night out with the gang.
Karens is an interactive diner and an absurdly fun experience. At Karens you will be greeted and waited upon by rude waiters and forced to play a variety of stupid games.
If you've ever been to a Dick's Last Resort, Karen's on Tour sounds a lot like it, only "more so." With the surge of "Karens" across the country over the last few years, the timing for this tour coming to Denver couldn't be better.
ARE THEY REALLY 'THAT' RUDE AT KARENS IN DENVER?
You can count on it. If you don't like bad service, or being yelled at, this show is not for you.
CAN YOU GET A DRINK AT RUDE KAREN'S IN DENVER?
Yes. Nothing goes better with a rude staff than a potent cocktail.
HOW LONG HAS THIS THING BEEN AROUND?
The concept launched in 2020 (during the pandemic?) in Australia, and now tours across the world, including an extensive tour across America.
WHEN WILL THE RUDE KAREN'S DINER BE IN DENVER?
November 11, 2023 and November 12, 2023.
WHERE WILL THE DINER BE?
It appears that they are keeping that a secret for a bit longer.
HOW MUCH ARE TICKETS TO THIS RUDE KAREN'S DINER?
Tickets are $47 to get into the Diner/Show. Food/Beverage will cost extra. Burgers range from $16-$30.
OK, I'M READY TO GET YELLED AT - HOW DO I GET TICKETS?
Get your tickets through ExploreHidden.com HERE.
MORE Denver: You Could Own a Mansion in Denver That Elvis Used to Stay At
This Denver, Colorado, mansion has had quite a few famous people visit over the decades. The mansion has over 15,000 square feet of living space and was built in 1972. Take a look inside.
MORE Denver: How Denver Looked Way Back in 1986
Take a trip back in time to see what downtown Denver looked like over three decades ago back in the year 1986.
25 Must See Pix From Taylor Swift's Eras Tour Stop In Denver
From the "countdown to midnights" to start her show, to an incredible firework-filled ending, Taylor Swift's Eras Tour set the new standard for how a live show should be. I can't put into words just how fantastic this show was. Nobody loves their fans more than Taylor and her team and this show was proof of that. Here are some of our favorite pictures from the show from the couple of different areas my family saw night one from.
More From 99.9 KEKB - Grand Junction's Favorite Country