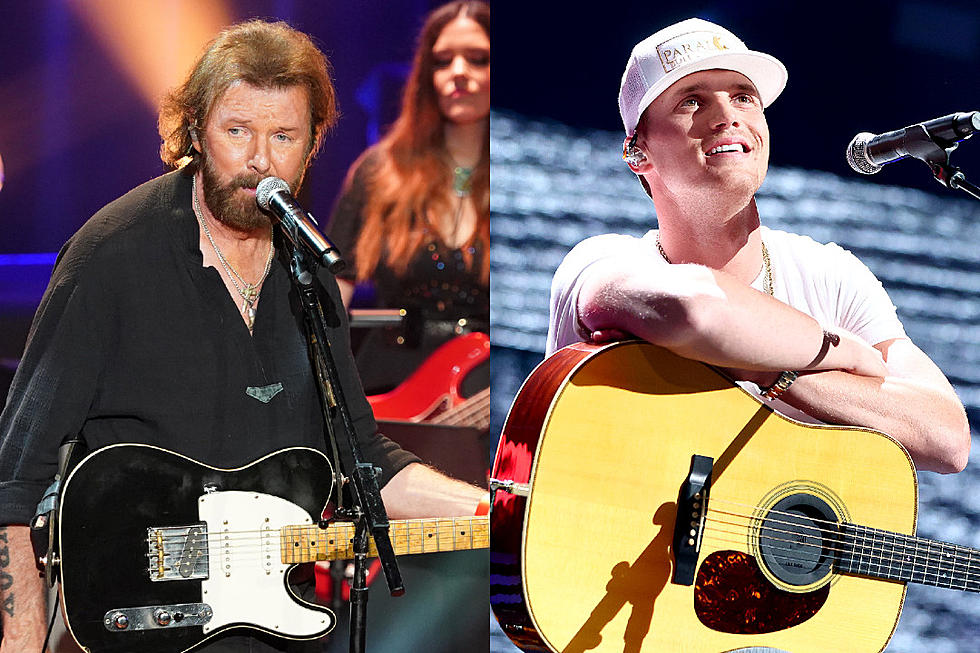 Ronnie Dunn's Next Solo Album Will Feature a Parker McCollum Collab
Erika Goldring, Matt Winkelmeyer, Getty Images
Brooks & Dunn bandmate Ronnie Dunn is gearing up for the summer 2022 release of his fifth solo album, called 100 Proof Neon, and he revealed during a recent interview with radio DJ Bobby Bones that the project will feature a collaboration with an exciting country newcomer.
"There are a couple of new guys on it. Parker McCollum came over and sang one with me," Dunn shares, adding that although the project features some new voices and songwriters, the overall themes of the album are deeply rooted in traditional country music.
"It's just all that stuff that I played coming through the bars, you know, in Oklahoma, Texas, that if you were to look at the song, you would go, it's got a good beat; I can dance to it," the singer summarizes.
Of course, while McCollum — a Texas native — is a young performer, he's one of the most traditional-leaning of country's new crop. That side of the genre is where Dunn found the most inspiration for his upcoming project, he says, and the style is exemplified by 100 Proof Neon's first single, "Broken Neon Hearts."
Despite those old-school leanings, Dunn says that his wife is one of the people in his life who is always pushing him to try something new stylistically.
"It's funny," the singer told People recently. "We wrote an entire album and I took it home and played it for my wife and she was like, 'Every other song is 'neon,' and told me I can't do that."
"I told her, actually, I can," he continues, "Because I love the music and the beer joints and the bars and I miss that world, musically."
Here Are the Best '90s Country Songs, Including Brooks & Dunn:
See 50 Essential '90s Country Songs
PICTURES: See Inside Carrie Underwood's Beautiful Post-'American Idol' Home
Carrie Underwood invested her money wisely after winning American Idol in 2005. One of her first big purchases was a 3,099-square-foot home in the well-to-do Nashville suburb of Franklin, Tenn. Underwood paid $384,000 for a luxurious 3-bedroom, 3.5-bathroom stone and stucco home in a private gated community.
The house features a library, a vaulted ceiling and lovely amenities throughout, but while it's very nice, it's certainly not the kind of home you'd picture for a budding country superstar. Underwood wound up being a huge success right out of the gate with her debut album, Some Hearts, and she sold the home in Franklin for $372,500 in 2007, when she purchased the Brentwood mansion that she would later share with her husband, Mike Fisher.
More From 99.9 KEKB - Grand Junction's Favorite Country