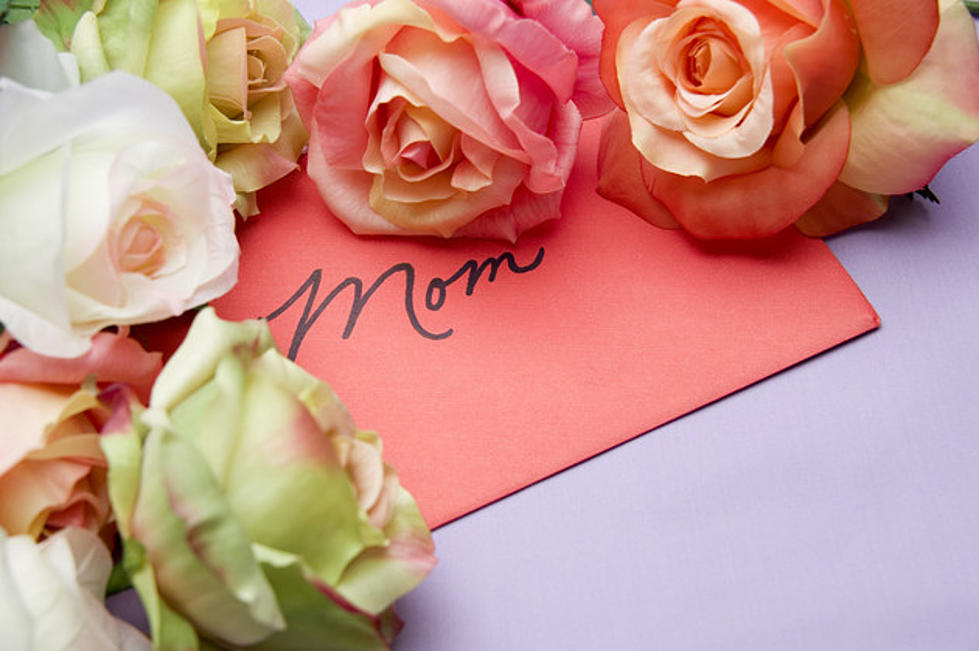 Make Mother's Day Special While Social Distancing
Jupiter Images
If you need someone by your side if you need a hug or someone to tell you that they care you can always count on your mom. There is no one more loving or forgiving than your mom and we are just weeks away from celebrating all moms for Mother's Day.
This year has been crazy already as we have been practicing social distancing techniques due to the COVID-19 pandemic. But with Mother's Day quickly approaching what can we do for our mom's to show them how truly special they are to us, even if we need to keep our distance.
One thing is for sure if you're not feeling well or maybe you're mom isn't feeling well remember to keep your distance as you don't want to get her sick, and you can always get a hug from mom after she is feeling better.
But say you're both feeling well but you still don't want to take a chance, here are some creative things you can do to help make this Mother's Day special.
Schedule a video call or phone call just to show her that you care and are thinking about her on the special day.
Order her something delicious from a local restaurant. You can have it delivered so she doesn't have to do anything, and you're helping a local business during this difficult time.
Create a virtual collage for her and send it to her. If you're tech-savvy, maybe even create a video montage with her favorite music as the soundtrack.
Send her a gift card for something she can use when she is ready, maybe something to pamper herself like a manicure and pedicure at her favorite salon.
Plan something in the future and give her all the details so she has something to look forward to when you can be together again, as a whole family.
For so many of us, we are lucky to have such a supportive and amazing mother in our life. Make sure you take the time to tell her how much you appreciate and support her even if you aren't allowed to give her a hug on Mother's Day.
Enter your number to get our free mobile app
Coronavirus Humor: Someone Put Masks on Grand Junction Statues
More From 99.9 KEKB - Grand Junction's Favorite Country