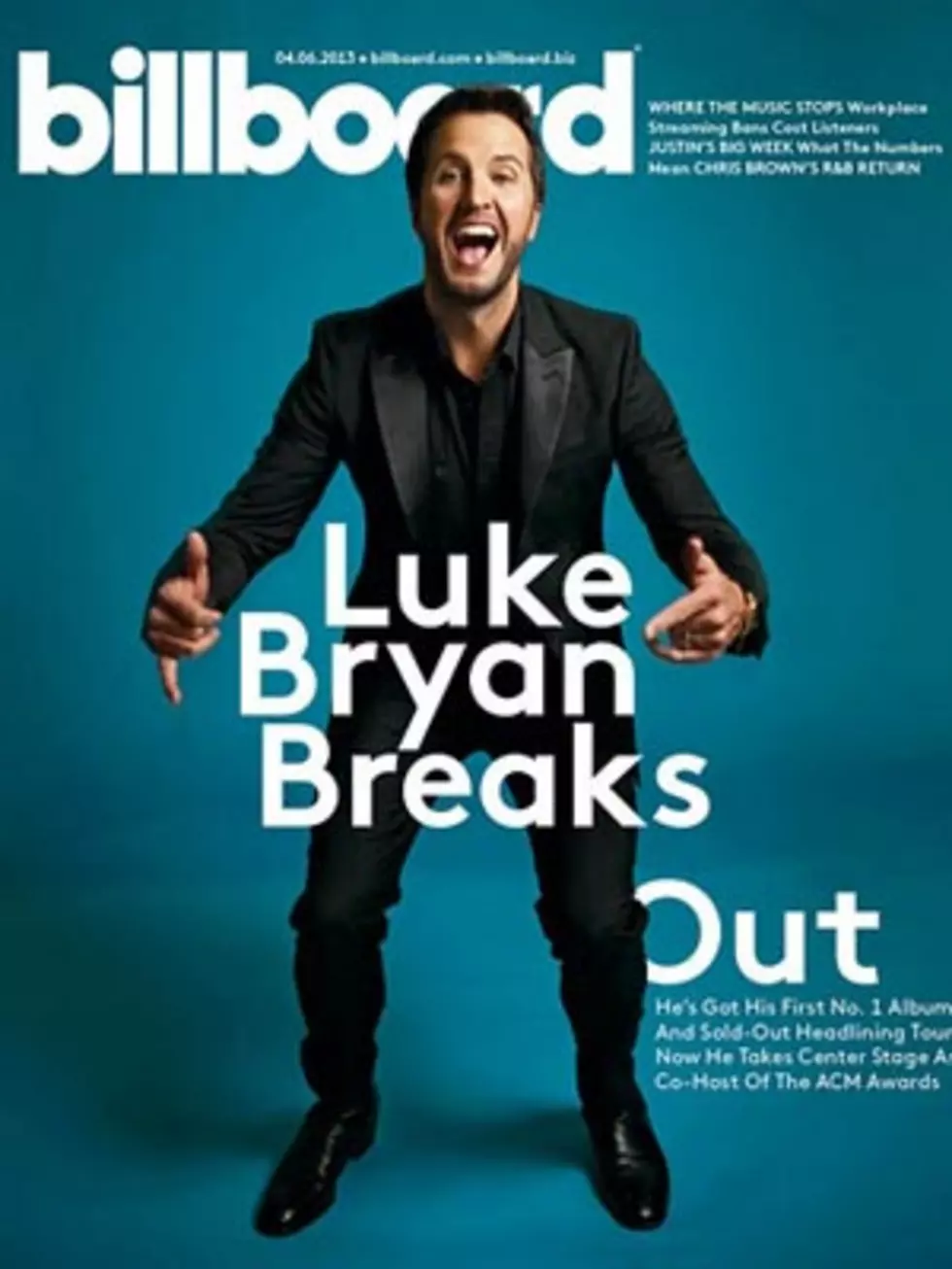 Luke Bryan Covers Billboard, Reveals His Biggest Dream
Billboard
Luke Bryan's big year just got even bigger. The singer, who saw his 'Spring Break…Here to Party' record hit No.1 on the Billboard chart and is gearing up for his first stint as an ACM Awards co-host, just landed the cover of Billboard. That's a huge feather in the singer's cowboy hat, since the industry magazine is taking a moment to recognize and celebrate the Luke Bryan brand.
Bryan, who is wearing his signature, ear-to-ear grin and a snazzy dark suit on his cover, revealed that his biggest dream has come true in his accompanying feature, saying, "It's all a dream. All I ever wanted to be is a big ol' country star and I cannot believe it's happened. It's the time of my life and I'm loving every day."
Bryan certainly gives off plenty of effusive, youthful energy, like a big kid who can't believe he's been given free reign of the candy store. Instead of questioning it, he enjoys it. And his smile and goofy nature are infectious. Just ask any of the 120,000 people who turned up to party with him during Spring Break.
Bryan's marketing staff even pointed out that the singer's persona –a hybrid of frat boy and farm hand- is a crucial part of his appeal to both male and female fans. Bryan's demographic is a young one, and with good reason.
"When we first signed Luke, he was playing packed college clubs around Georgia and the fans knew the words to every song," UMGN senior VP of marketing Cindy Mabe said. "None of these songs were on the radio. They were just songs he had written, and those fans were always important to the vision we had for Luke. The young college kids taught us that if we wanted to keep them, we'd have to figure a way to keep them engaged, and that was by releasing music targeted toward them faster and more deliberate."
Luke Bryan is all about satisfying his fans in every possible way.
More From 99.9 KEKB - Grand Junction's Favorite Country