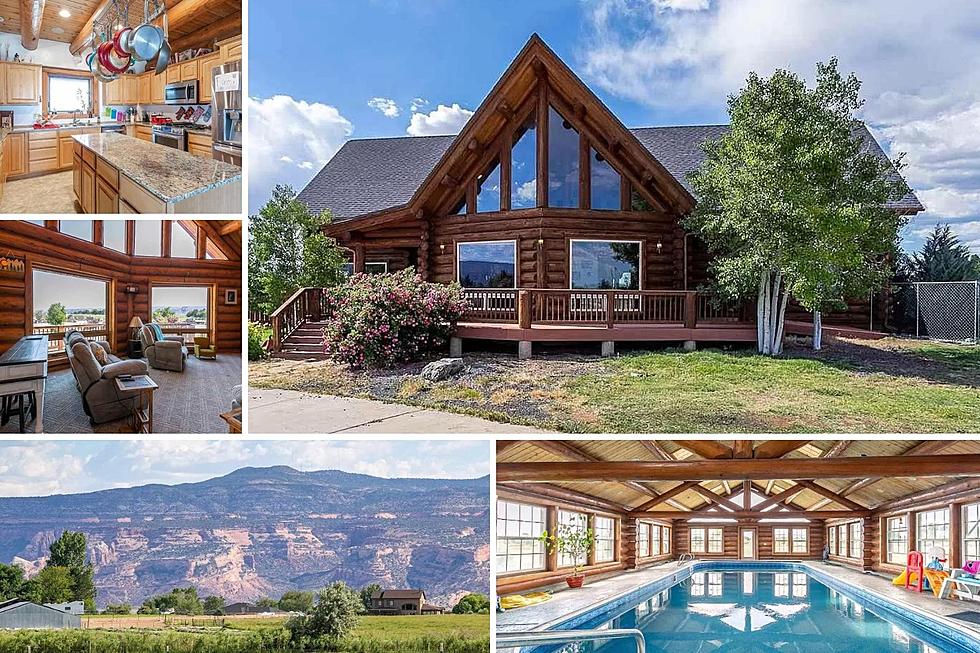 1.2 Million Dollar Home in Fruita Colorado Is Perfect for Entertaining
Canva
Just like you, we love flipping through photos of some of the amazing houses in the Grand Valley. It's really cool to be able to see what's new, and even better when you drive by them after getting a preview. Today we saw this one on the leader board of online listings over in Fruita, Co. 
On September 2nd of 2021, this was the most expensive home in Fruita, Colorado listed on Zillow.com. It even has its own indoor saltwater pool.
I was really impressed that I made it all the way through the house without seeing one room I didn't already like. I can be pretty picky. I think the look of the log house is really well done and it gets you thinking about tons of possibilities.
Enjoy the 360-degree views of the mountains, and hosting a pool party anytime you want to. Don't forget to download our free station app and use the app chat feature to send us an invite to your next bash!
1.2 Million Dollar Home in Fruita, Colorado Is Perfect for Entertaining
If I had 1.2 Million, I would totally buy this house. Right now, this is Zillows most expensive listing in Fruita, Colorado. This 3500 square-foot log home even comes with its own indoor saltwater swimming pool.
Nasty Bad Reviews of Colorado's Eisenhower Tunnel
Personally, I consider the tunnels to be a remarkable human achievement. Others seem to disagree.
Test Your Skills and Fall Into Fun With This List of Colorado Corn Mazes
The corn farmers of Colorado are ready to test your navigational skills with these fun fall mazes from across the state.
Stores We Want to See Added to Grand Junctions' Mesa Mall
We asked our listeners to help us brainstorm some new stores that we would all like to see added to Grand Junctions' Mesa Mall. No rules, just right. Pick any store ya like and let us know what you would like to see added to the mall.
More From 99.9 KEKB - Grand Junction's Favorite Country