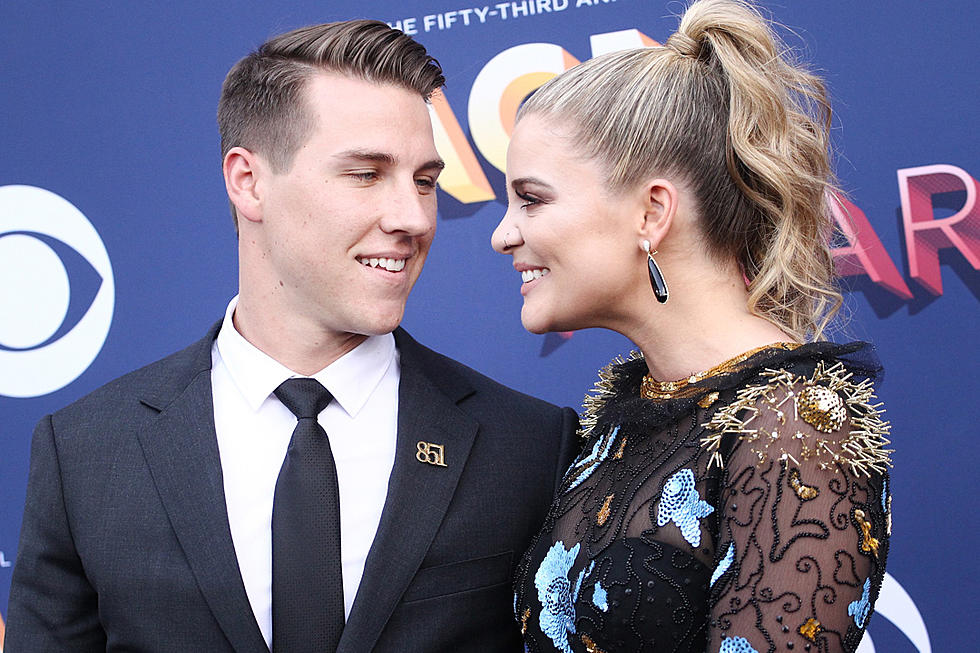 Lauren Alaina on Her Future With Boyfriend Alex Hopkins: 'We Have Talked About Marriage'
Tommaso Boddi, Getty Images
Yes, they know what fans were expecting when they started posting happy-go-lucky, romantic pictures: "Everybody thought (we were going to get engaged), Alaina says, laughing during a recent backstage interview with Taste of Country.
"Everyone asked us if that was going to happen. I don't know!" she insists. "We have definitely talked about marriage, obviously. When you have been together for six years, it's bound to come up at some point."
From the outside looking in, it might seem like the perfect time for these two to tie the knot. Alaina finds herself at a time in her career where she seems to have everything going for her, grabbing two number one singles in a row with "Road Less Traveled"  and "What Ifs" with Brown, along with her new one, "Doin' Fine," making its way up the charts. But if you ask her, we all just need to cool it with the marriage talk.
"We are 23," says Alaina, who is currently out on the road as part of Jason Aldean's High Noon Neon Tour with Luke Combs. "We are pretty young. My parents got married really young and that didn't work out, but Alex's parents got married really young and they have been together for 30 years or something crazy, so I guess different strokes for different folks."
If anything is certain, it's that Alaina has found her soulmate. "I love him," she says of Hopkins. "He is my best friend. He's like an actual angel on earth. He's the most attractive man I have ever seen. Like every time I look at him — I mean, the older we get, the more attractive he gets and I'm starting to be like, 'Glad we met at 17 because you are way cuter than me.'"
The couple shared a few pictures from their relaxing Nassau vacation, and Alaina couldn't help but gush over her boyfriend as she recalled his buff body glistening in the sunshine. "Those abs!" she shrieks. "You can wash clothes on his tummy. He works really hard for it."
Alaina may not know exactly what the days ahead hold for the happy couple, but she does say that both of their futures look bright. "(Hopkins) wants to be an actor and a model," she shares. "He's doing a lot of commercial work and stuff. You are going to see him in commercials and be like, 'Oh my God, that's Alex."
This weekend, Alaina gets back on the road with Aldean, making stops in Alabama, Maine and Oklahoma before heading back to Tennessee to partake in CMA Fest.
Lauren and Kane's ACMs Performance Blew Our Minds
More of Country Music's Best Love Stories
More From 99.9 KEKB - Grand Junction's Favorite Country