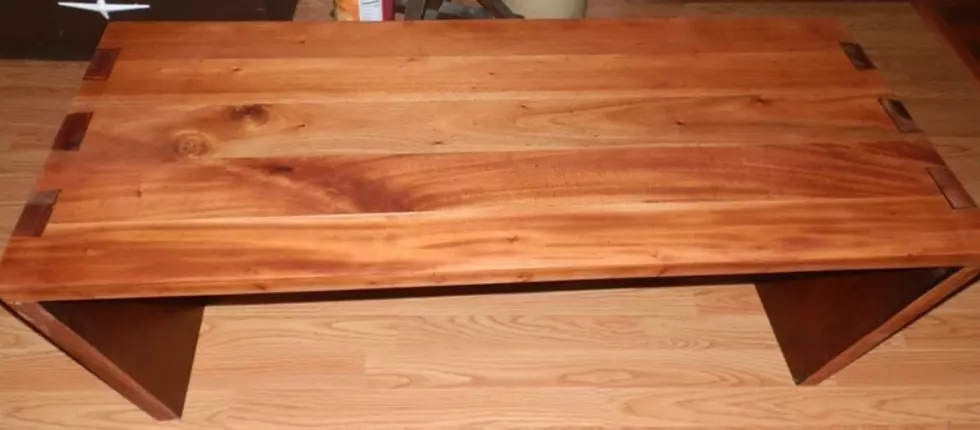 I Found This Awesome Gem At The Goodwill
Cody Carlson
So, I love heading out to the thrift stores, like Goodwill, Salvation Army, garage sales, you never know what you will find.
My Mom loved going to thrift stores and that is really how I got started going. Did you know they even have a Goodwill Outlet? At least they did in Spokane, Washington. They sell by the pound for clothing and other items are at rock bottom prices.
I came across this nice coffee table and end table that I thought would like nice in my little cabin. I knew a little tender loving care would do the trick, so I bought it and brought it home and started sanding.
In addition, lo and behold underneath was a sticker it came from the pottery barn. By the way, I bought the coffee table and end table for a total of $15.00. I sanded it down put Watkins oil on it and voila!
What have you found and re-finished would love to see your photos?
More From 99.9 KEKB - Grand Junction's Favorite Country