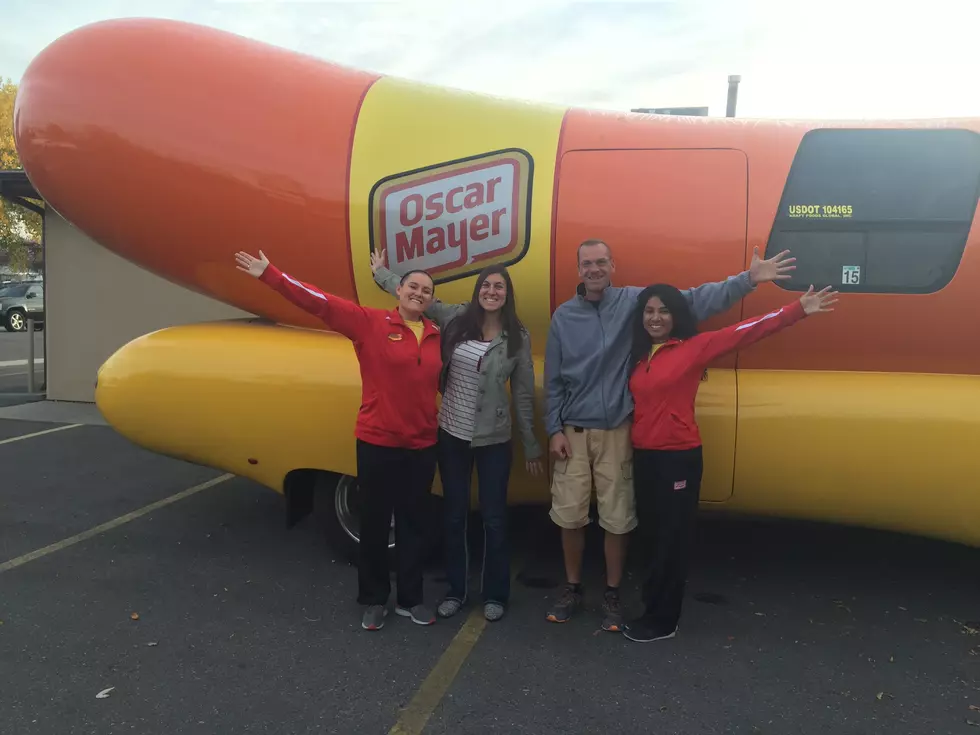 Keyes & Riley Wienermobile Cruise Through Grand Junction
Riley
The Oscar Mayer Wienermobile arrived in Grand Junction this week. Hope you get a chance to go check it out!
Here is a list of some of the locations throughout this weekend:
Friday
-Touch-a-truck, 3-5 p.m., Downtown Palisade on Main St. & 3rd, Palisade
-Harvest Fest, 5-9 p.m., Riverbend Park, Palisade
Saturday
-Truck-N-Treat, 9 a.m.-12 p.m., Civic Center Park 325 E Aspen St.
Sunday
Grand Junction Motor Speedway 12-4 p.m., 3030 N I-70 Frontage Rd., Grand Junction
Taylor and Myra, aka the 'Hot Doggers', were nice enough to let us check it out and even gave us a quick cruise through downtown Grand Junction Friday morning. Unfortunately, we were unable to use some of the video due to copyright restrictions, but at least you see what it looks like inside.
It's hard to believe that this vehicle has been criss-crossing the United States since 1936! This 27- foot long Hot Dog on wheels has entertained millions of kids (and adults) from coast to coast and border to border.
Learn how to become an official 'Hotdogger' or even a Wienermobile 'pilot.' Check out the cool line of Wienermobile gear. For all things Wienermobile, check out the website.
More From 99.9 KEKB - Grand Junction's Favorite Country