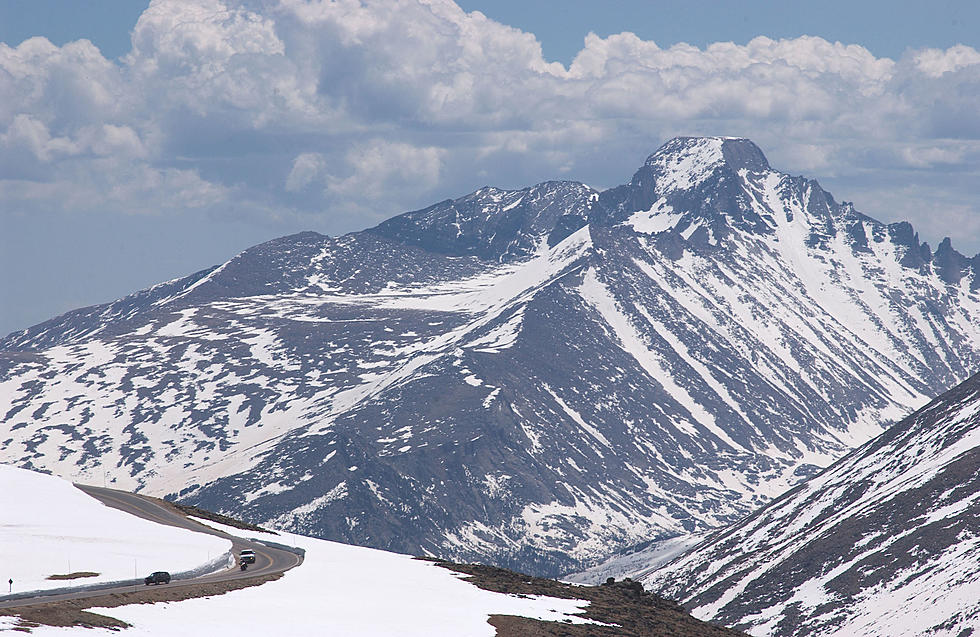 Highest Paved Road In America Will Be Closed To Vehicles This Season
Kevin Moloney/Getty Images
Hikers and bikers are welcome but vehicles will not be able to access Mount Evans Highway, Colorado Highway 5, during the 2020 season.
According to a recent press release, the highway will be closed due to the risks associated with COVID-19 as the Forest Service and Denver Mountain Parks say they would be unable to provide sufficient services to visitors.
Mount Evans Highway is located in Clear Creek County and is the highest paved road in North America.
While the highway is closed, CDOT crews will outline the edges of the highway and perform maintenance such as filling potholes, as reported by the Denver Channel.
Additionally, bathrooms and other services will not be open and the Forest Service asks that visitors follow all COVID-19 outdoor recreation orders.
According to the Denver Channel, Mount Evans surpasses14,000 feet and is visited by over 200,000 people from around the world annually.
Enter your number to get our free mobile app
See the Must-Drive Roads in Every State
More From 99.9 KEKB - Grand Junction's Favorite Country