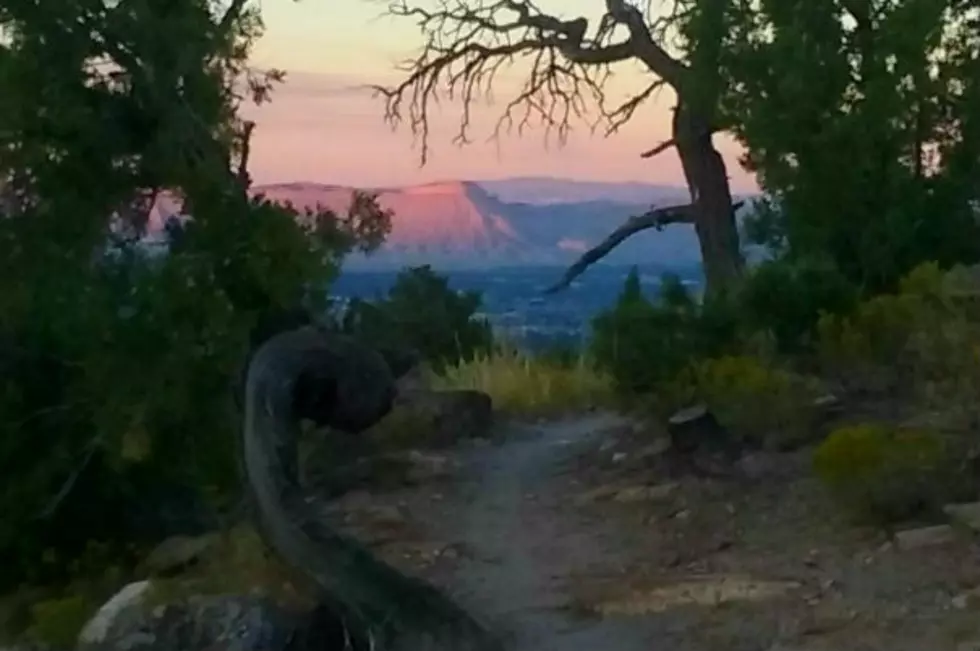 Grand Junction's Perfect Place to Get Some 'Distance'
Waylon Jordan
There's a trail located in Grand Junction where you'll find plenty of space, and more than enough room to "distance" yourself. It's an easy hike, with convenient access, and only requires about an hour of your time. Where will you find it?
The photo above was taken using the modest camera on my dumbphone. If the scenery looks this awesome through the lens of the cheapest camera money can buy, imagine what it looks like through your own eyes.
The hike is part of Gunny Loop, located on Little Park Road in Grand Junction. The trail is extremely well maintained and is accessible to almost anyone. There are very few locations on the trail requiring any degree of technical hiking skills.
The parking lot is easily found on the East side of Little Park Road, roughly a half-mile after the houses come to an end. At the time of this photo, there wasn't another single soul to be found anywhere on the trail. I had it all to myself. I've walked this trail over a hundred of times over the years, and have rarely encountered another human being.
Gunny loop is great for hikers, dog walkers, cyclists, or anyone looking to get a little exercise while "social distancing." This trail can be enjoyed 365 days a year, summer or winter, and any time of the day.
Make a point to visit this trail first chance you get. It's just the breath of fresh air you may be looking for.
More From 99.9 KEKB - Grand Junction's Favorite Country