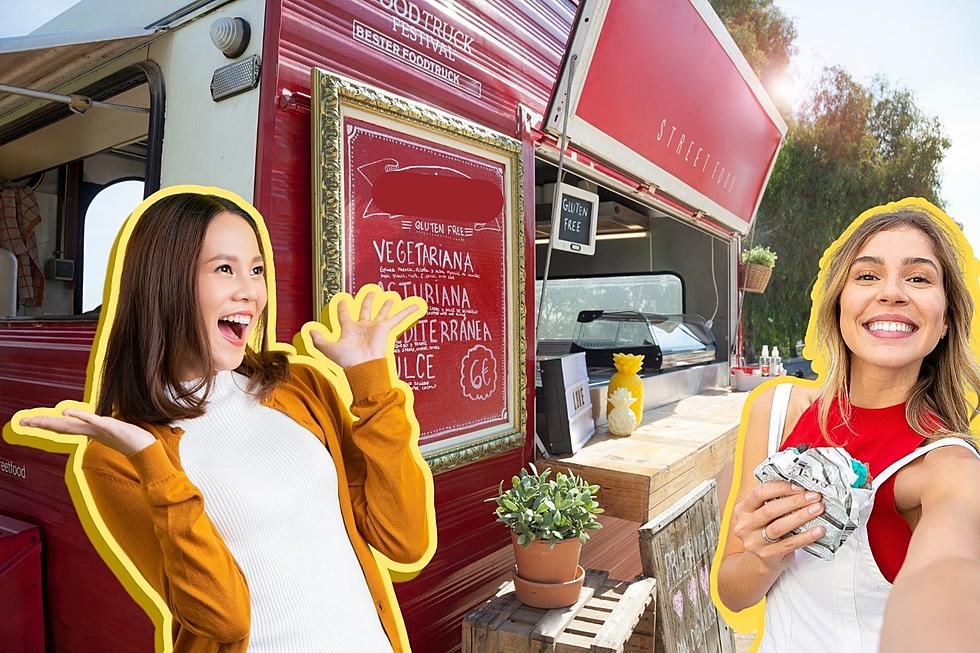 Grand Junction Colorado's Food Truck Friday Schedule For 2022
Canva
The Grand  Valley's Food Truck Friday schedule has been set for 2022 and we can hardly wait.
Grand Junction Food Truck Friday Is Good Food and Good Times
Food Truck Friday is a popular event in the Grand Valley that covers 12 weeks from the end of May through September. It's good food, good music, and good times with family and friends.
What Food Trucks Will Be At Food Truck Friday?
Grand Junction has so many awesome food trucks, and every Food Truck Friday features several of the Grand Valley's favorites rotating in and out each week.
Gumbo Lov
Colorado Barbecue of the Rockies and Baker's Boutique
The Little Pink Truck
Be Crepeful
Los Compadres
GJ Fusion
The Smokin' CEO
Pali Thai
Tacos Del Centenario
5 M Spuds
BRVO Food Truck
El Bajon Churros
Daddy O's Shaved Ice
5 M Ice Cream
B & C BBQ
Willy's Wild Carvings
Food Truck Friday is Local Food, Music, Beer, and Wine
Each Food Truck Friday features live local music, beer and wine, and a great variety of food from 5:30 p.m. - 8:30 p.m. at locations that rotate week to week in Grand Junction, Fruita, and Palisade. Several of the Grand Junction events will complement Movies in the Park at Lincoln Park.
If you have kids, every Food Truck Friday is held at a location where there is plenty of room for children to play. Of course, you'll want to bring lawn chairs and find a nice place in the shade to sit and relax, enjoy some fun food, and unwind at the end of your workweek.
Grand Junction Food Truck Friday Schedule 2022
Food Truck Fridays
are a popular summertime event in Grand Junction featuring some of the best and most popular food trucks in the Grand Valley. Here is the Food Truck Friday schedule for the summer of 2022.
This is How Grand Junction Colorado Likes to Relax at the End of a Long Day
I posted on social media, "My favorite way to relax after a long day is _____________." Here's how you replied.
More From 99.9 KEKB - Grand Junction's Favorite Country