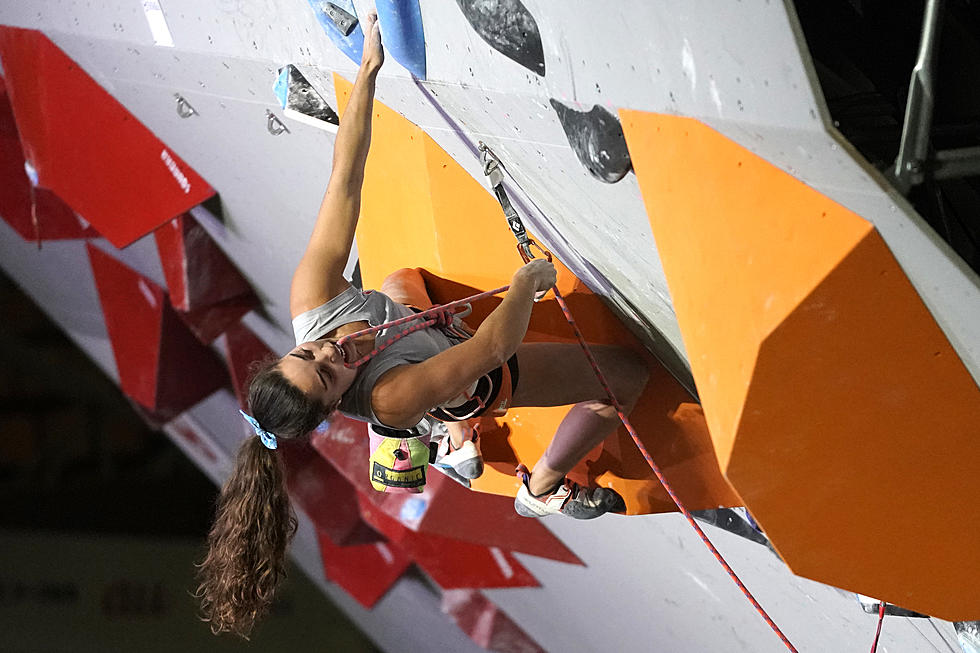 Girl From Boulder First American to Qualify for Olympic Climbing
Getty Images
18-year-old Brooke Raboutou from Boulder is the first American to qualify for Olympic climbing -- ever. She's been setting climbing records since she was 8.
Brooke Rabouto started participating in climbing competitions when she was 7-years-old. The very next year, she started setting records. She's the youngest female to achieve several difficult levels in bouldering and sport climbing, according to Daily Camera.
Then, when Brooke was 11, she because the youngest person ever to climb a 5.14b. Her reign as a climbing champion still hasn't stopped. During the qualifying event for the Olympics, Brooke places sixth in speed climbing, seventh in lead climbing and tenth in bouldering.
Brook Raboutou from Boulder really shows us that limits don't exist. She qualified for the Olympics, while also being a full-time college student at the same time. Brooke is currently a sophomore at the University of San Diego. Brooke's mom said that being in school was very important to Brooke.
Just one more female and two males from America are able to qualify. Only 40 climbers in the entire world will compete in the Olympic climbing event in Toyko. According to the Daily Camera, Brooke's mom said:
She relied on herself for what it was going to take to deliver her best that day. And that's what she did.
Climbing just recently became a part of the Olympics. The International Olympic Committee chose to include claiming in the 2020 Toyko Olympics, according to the Daily Camera.
We're all rooting for you, Brooke. Colorado and all of America is super proud of you.
More From 99.9 KEKB - Grand Junction's Favorite Country