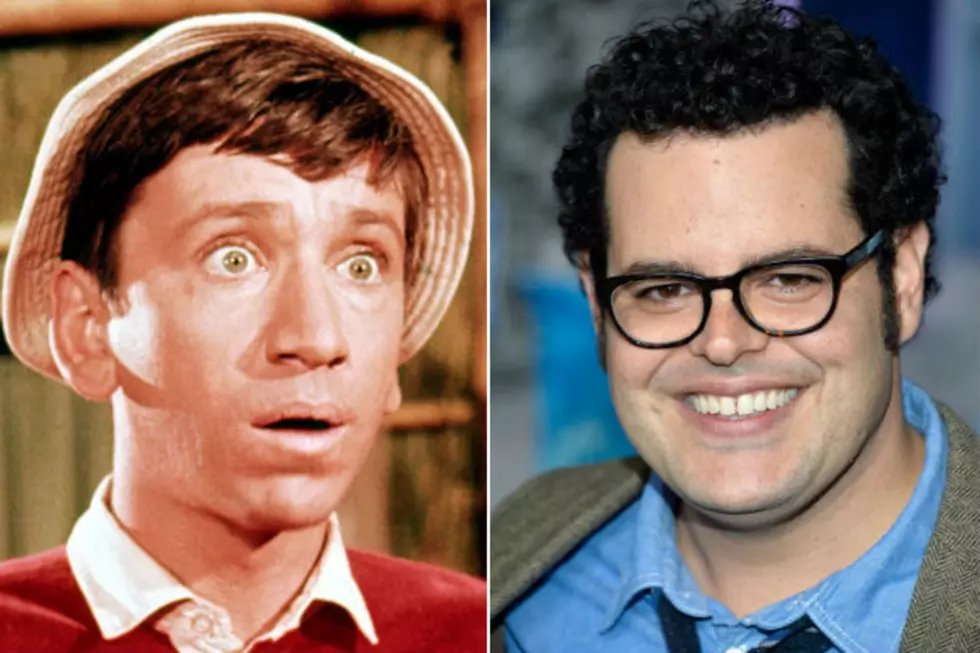 'Gilligan's Island' Heads to the Big Screen With 'Jobs' Star Josh Gad
CBS/Getty Images
Warner Bros. has apparently looked at its DVD shelf and randomly selected '60s TV series 'Gilligan's Island' as the next property to get the big-screen modernization. The studio has chosen to polish off the property and give it a go with 'Jobs' and 'Book of Mormon' star Josh Gad, who will co-write and star in the film adaptation. And it should be a pretty easy, paint-by-numbers job since the roles and plot are all spelled out in the theme song.
Deadline reports that Gad, who recently had a cameo in 'The Internship' and portrayed Steve Wozniak in 'Jobs' alongside Ashton Kutcher's Steve Jobs, will co-write the script for the big-screen adaptation of 'Gilligan's Island.' Helping him out will be Benji Samit and Dan Hernandez, who wrote for Gad's short-lived sitcom, '1600 Penn.'
It's unclear which character Gad will play in the film, though it's pretty safe to say he'll either be the goofy Gilligan, prone to mishaps and aggravating his captain, or the Skipper, the boat's captain who tries to maintain order on the island and is constantly butting heads with said Gilligan. There are five other passengers shipwrecked on the island, including a millionaire and his wife, a professor, a movie star and a simple farm girl named Mary Ann. Begin your fan casting now.
More From 99.9 KEKB - Grand Junction's Favorite Country