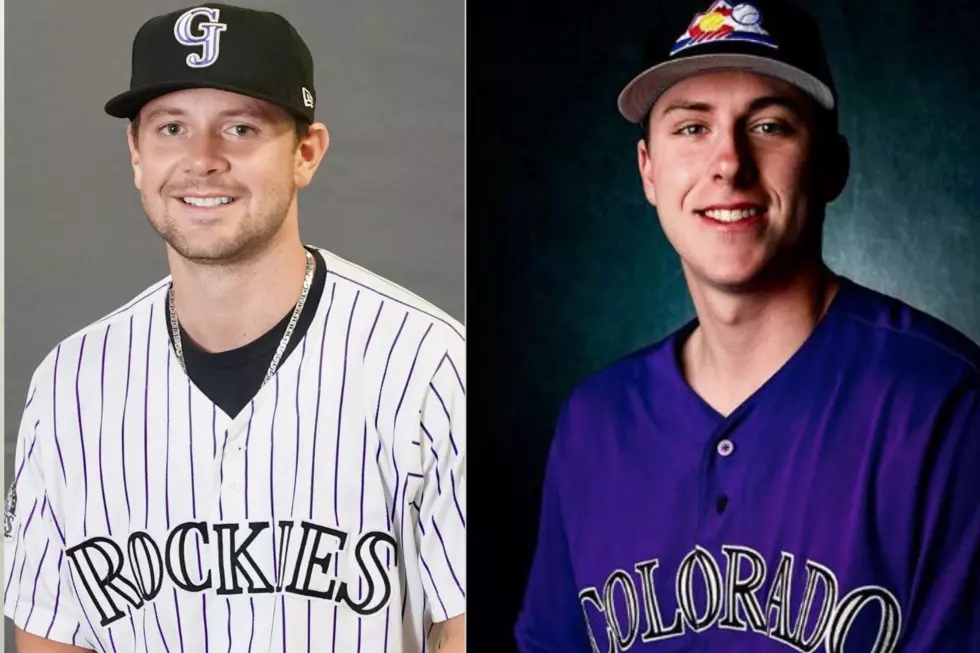 Getting to Know Your Grand Junction Rockies
Grand Junction Rockies
We're getting to know Grand Junction Rockies players Max George and Mitchell Kilkenny. Here's what they love about the Fourth and what they'd rename their team.
Q: What's your name and uniform number?
A: Max George - #8
A: Mitchel Kilkenny - #34
Q: Where are you from and how long have you been playing for the Rockies?
Max A: From Denver - I was drafted in 2014, so this is my sixth season of professional baseball.
Mitchell A: From Texas - I got drafted last year but had an unexpected injury so this is my first year playing.
Q: What's your walk up song every time you walk out onto the field?
A: Summerland - Florida Georgia Line. The country walk-up songs kind of get me in a chill mood, and happy and makes me ready to go up to bat.
A: I'm the exact opposite, I have to get pumped up for it. My walk-up song right now is Freedom - Rage Against the Machine. It's just loud and obnoxious, it gets me pumped up so I love it.
Q: What's your favorite thing about the Fourth of July?
A: Fireworks and freedom. I love watching fireworks.
A: I miss the lake days. We'd find a lake or river, you'd go out with friends and then hopefully find some fireworks along the way.
(I asked why Mitchell doesn't do that now and he said because he doesn't have summers anymore -- that whole baseball thing.)
Q: We asked our listeners if they could rename the Grand Junction Rockies anything, what would they rename you guys? And here's what we got from our Facebook:
The Grand Junction Cougars
The Grand Junction Spider Monkeys
The Grand Junction Purple Mountains
Q: But the most popular answer was: Grand Junction Rockies, Grand Junction doesn't want to change your name. What would you rename your squad aka the Grand Junction Rockies?:
A: Both Max and Mitchell said they wouldn't want to change their team name. They've always wanted to play for the Colorado Rockies. They both said if you're playing for the Grand Junction Rockies and playing for the Colorado Rockies isn't your goal, you're in the wrong spot.
More From 99.9 KEKB - Grand Junction's Favorite Country