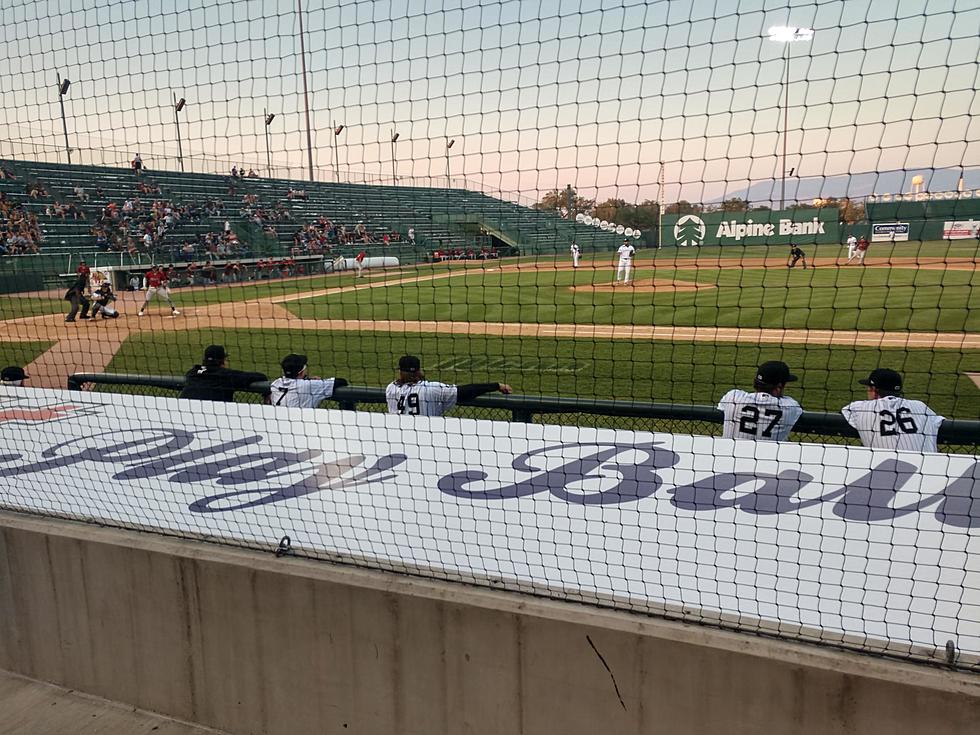 What To Expect At A Grand Junction Rockies Baseball Game
Zane Mathews
It's long been said that baseball is America's favorite pastime so it's the perfect time to highlight Grand Junction's very own baseball team, the Grand Junction Rockies.
Of course, in today's world when you mention American's favorite pastime, you're likely to get some differing opinions, but it's something that doesn't need debated. The fact is, baseball has been a part of American culture for nearly 150 years.   Most of us aren't baseball players - though many of us did play little league. From tee-ball all the way up to the major leagues, whether it's as a player, a parent, or a spectator, baseball is part of our way of life in the United States and has been for a long time.
Grand Junction Is A Baseball Town
Grand Junction is a big baseball town thanks in large part to its hosting the Junior College World Series for more than 60 years. On top of that, is the great winning tradition of the Colorado Mesa University baseball program. Then in 2011, Grand Junction became the new home for what would be the Grand Junction Rockies.
Grand Junction's Hometown Team
For years, Grand Junction's minor league team was affiliated with the Colorado Rockies before the Pioneer League became an independent league prior to the 2021 season. But, regardless of their affiliation, the GJ Rockies are our hometown team and we proudly cheer them on.
If you have never been to a GJ Rockies game before, you should. It's a lot of fun. Take a look at the photos below to get an idea of what you can expect when you go.
A Night of GJ Rockies Baseball
Grand Junction loves baseball and summertime is the perfect time to enjoy a game at the amazing Suplizio Field. A lot of people attend Grand Junction Rockies games on a regular basis, while plenty of folks have never been. if you are one that has never attended a GJ Rockies game this photo gallery is just for you - to give you an idea of what to expect. It's great fun and food --and a terrific night out with friends.
KEEP READING: Here are 50 of the most famous sports goofs
10 Favorite Colorado Rockies Players of All-Time
More From 99.9 KEKB - Grand Junction's Favorite Country