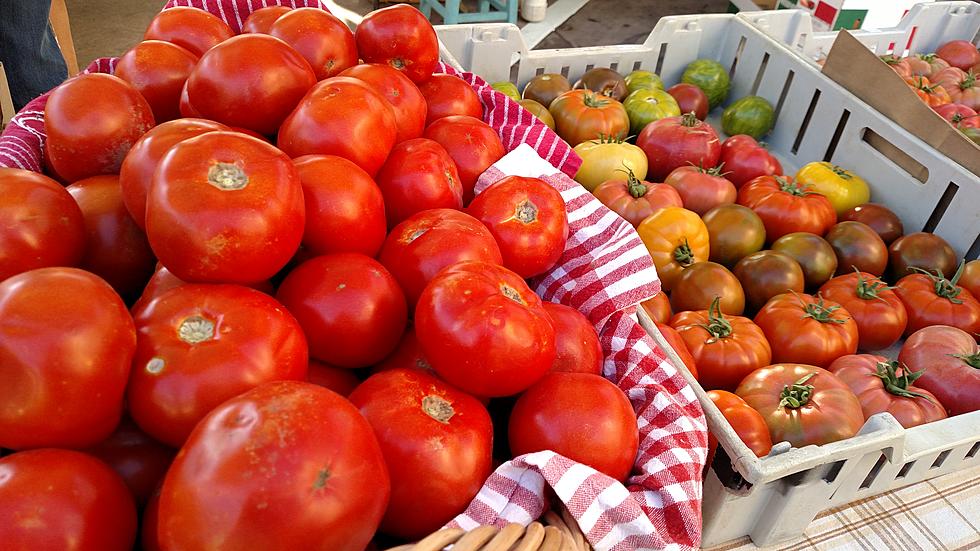 Saturday Is Opening Day For Popular Fruita Farmer's Market
Zane Mathews
Summer officially starts this weekend and so does the Fruita Farmer's Market.
On Sunday we will be celebrating and honoring our dads as well as welcoming the summer of 2021. But, before then we'll have the first Fruita Farmer's Market of the year and I have a feeling it's going to be a popular attraction this weekend.
The Fruita Market Is Huge
The Fruita Farmer's Market will open at 8:30 Saturday morning at Reed Park - 250 S. Elm Street - and runs until noon. The Fruita Chamber of Commerce says it anticipates this season to be the largest market and expects over 40 vendors this Saturday. That would be a record number of vendors for opening day.
Of course, there will be a ton of fresh produce, but you'll also find handmade crafts and ready-to-eat food. As always there will be live music to enjoy, so it makes Fruita a great Saturday morning destination. Reed Park is such a great place for the market with the cool grass and shaded trees to enjoy while you shop.
Some Extra Tidbits To Know
Dogs are allowed at the market - but they needed to be leashed and cleaned up after.
The horse-drawn carriage rides are back this year and are being offered free of charge.
The Fruita Farmer's Market participates in the SNAP and Doube Up Buck program.
Longest Running Market In the Valley
The Fruita Farmers Market is held 8:30-noon every Saturday through October 30 - making it the longest-running market in the Grand Valley. The Sunday Palisdae Farmers Market is already underway and Grand Junction's Market on Main kicks off next Thursday, June 24. If you can't make it over to Fruita this weekend, you'll have plenty of opportunities to experience the market before it wraps up this fall.
Seven Facts You May or May Not Know About Fruita Colorado
15 Best Small Towns in Colorado to Visit
More From 99.9 KEKB - Grand Junction's Favorite Country