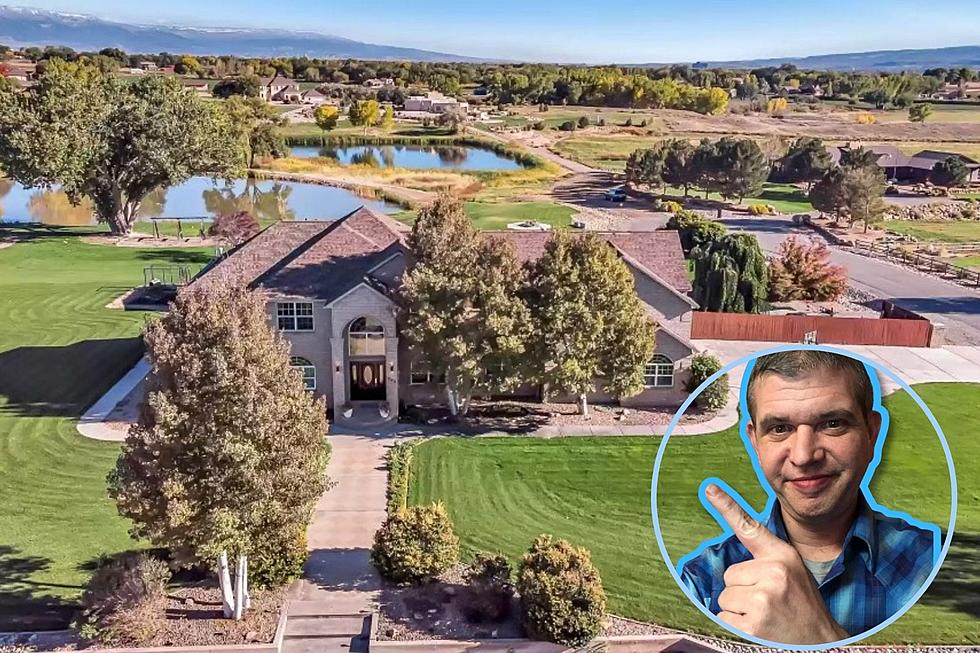 Grand Junction Colorado Home Comes with a Pool and a Fire Pit
Realtor.com
Opportunity is knocking in North Grand Junction. 
Head down 24 Road to find Red Ranch Drive and the Red Ranch Estates subdivision. This is where you will find today's Colorado dream home at 960 Red Ranch Ct. 
Grand Junction Colorado home Offers Outdoor Fun
If you love the outdoors be sure to check out the pool, fire pit, pond access, and backyard features included with this slice of Colorado real estate. You will be close to hiking, skiing at Powderhorn, and have a nice view of the Mesa and the Bookcliffs as well as the Monument. 
Grand Junction Home Includes an Inground Pool and Pond Access
If you love to swim, this home in Red Ranch Estates is the place to be. Swim in your own inground pool or cool off in the pond located outside. You'll have a fire pit and finished patio area to enjoy, inside the home, you can relax by the fire or enjoy the wet bar and game room with your friends.
See Inside 960 Red Ranch Court in Grand Junction Colorado
This home is presented by Nicole Parentice and Brokered by: RE/MAX 4000, INC. The home is listed at $975,000 and appears on Realtor.com. 
Grand Junction Colorado Home Comes with a Pool and a Fire Pit
The pool house, inground pool, pond access, and fire pit are all included with this house in Red Ranch Estates.
See Inside This Popular Fruita Colorado home with an inground Pool
The contingency contract has been terminated on this popular Fruita property and it is once again available on the market.
MORE: 12 Colorado Day Trip Destinations Perfect for Valentine's Day
Looking for a Valentine's Day destination in Colorado? Check out 12 popular hotels around the state that would be the perfect place to spend the weekend with your sweetheart.
Grand Junction Colorado Shares Anti-Bucket List of Things We Will Never Do
We asked you to tell us about one thing that is on your Colorado anti-bucket list, or something you could NEVER be talked into doing?
More From 99.9 KEKB - Grand Junction's Favorite Country