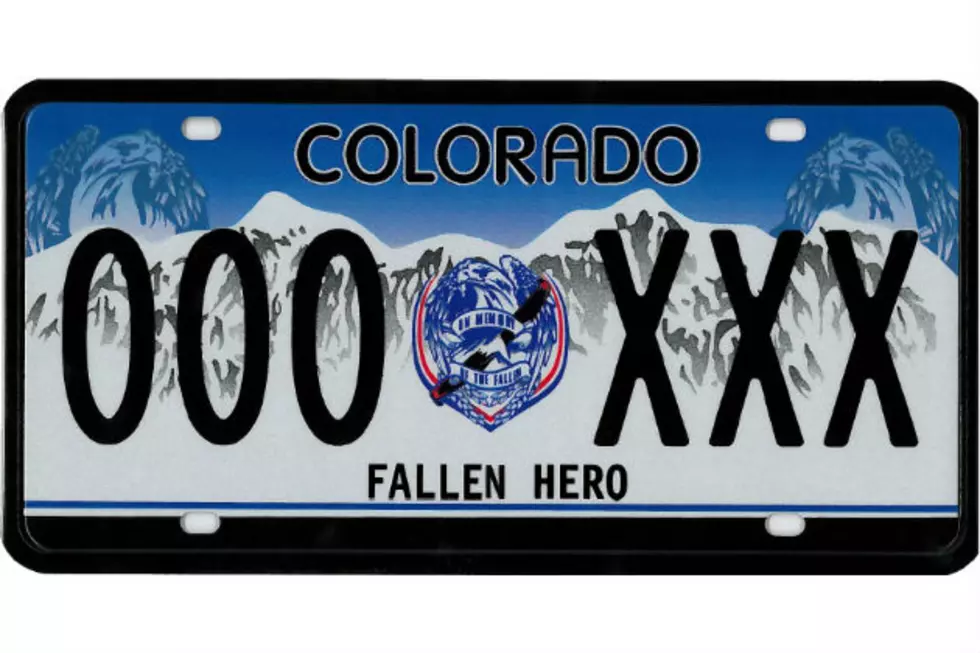 Colorado Plans to Discontinue Fallen Hero License Plate
Colorado Department of Revenue DMV
The Colorado license plate honoring law enforcement officers who died in the line of duty may be discontinued in 2017.
The Fallen Hero plates are part of Colorado's Group Special License plates and can be purchased by anyone making a one-time $50 donation to Colorado Concerns of Police Survivors (COPS).
The Colorado Chapter of COPS provides emotional and psychological help for people dealing with the death of a family member in law enforcement.
COPS have personnel who can quickly help families deal with the sudden, tragic and often violent deaths of a family member in law enforcement who perished in the line of duty.
Unfortunately, sales of the Colorado COPS license plates haven't been enough for the state to continue making the special plate available. Recent reports say the state will need at least 600 new registrations requesting the plate by July 2017 or it will be discontinued.
To get the plates, Colorado residents need to make the $50 donation via PayPal, (you don't need a PayPal account to donate), to Colorado COPS. Print the receipt and take it to the Department of Motor Vehicles as proof of donation. Note: The name on the receipt needs to match the vehicle owner's name.
In addition to normal registration fees, there is also a Colorado specialty plate fee of $50.
The creation of a fallen hero license plate was initiated by the Larimer County Sheriff's Office after the death of Weld County Sheriff's Deputy Sam Brownlee.
The plates became available in April 2012 after Governor John Hickenlooper signed HB12-1023 in a ceremony at the state capitol.
More From 99.9 KEKB - Grand Junction's Favorite Country