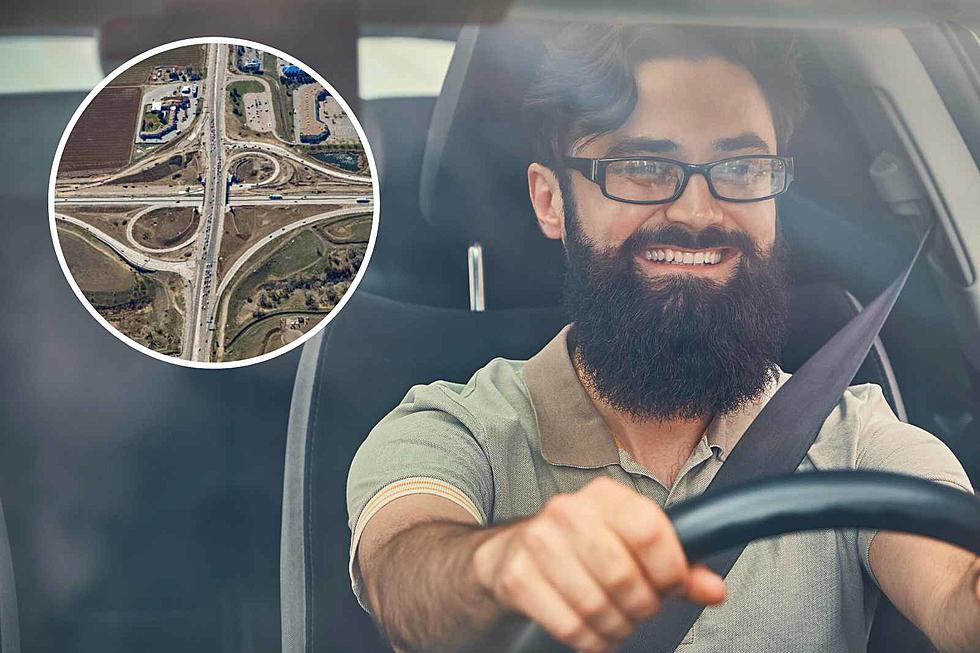 Colorado's I-25 and Highway 34 Interchange 'Revamp' to Open
CDOT, Canva.com
As the overall $300+ million "I-25 North Express Lanes Mead to Fort Collins" continues, CDOT has reached one of its milestones. After months and months of serious construction, I-25 at Highway 34 is just about finished.
The timing couldn't be better, with the summer of 2023 quickly approaching. Many will be using the interchange on their way to Colorado's, Rocky Mountain National Park, among other travels that use two of the busiest highways in the area.
The Colorado Department of Transportation's major I-25 North Project will be adding Express Lanes that run from Mead to Fort Collins. With that, a lot of work on the existing interchanges has to be done to accommodate those lanes and more traffic.
Bridges have been reconstructed, roundabouts have been installed. Many who have lived in the Northern Colorado area for years have not seen this kind of infrastructure work in decades. On one hand, it's great to see things get the needed attention, on the other hand, it's easy to be weary of "more people" coming to the area.
I can say that it will be great to have the I-25/Highway 34 interchange "revamp" done. CDOT and partnering agencies have done great work, but I (as I'm sure many others) am ready to see how this new configuration looks and goes. CDOT announced that they will open the "new" on and off ramps for the interchange by the end of the week of April 24, 2023.
While the major construction part of the interchange upgrade is complete, we should expect light construction for a while longer, while they put the "finishing touches" (lights, landscaping) on the scene.
White Knuckle Your Way Down 15 of Colorado's Most Extreme Mountain Roads
Some of Colorado's highest mountain roads offer incredible views, but they will also test the nerve of anyone behind the wheel. Scroll on for elevation gains, steep grades, and some amazing views while we white-knuckle our way through the Rockies.
These are the Most Beautiful Roads to Drive in Colorado
Are you looking for the perfect Colorado getaway? Is time something you don't possess in abundance? All you need is half a day, in some cases even less, to enjoy these awesome Colorado roads.
12 Strange Things You See on the Side of the Road in Colorado
Colorado is loaded with some pretty interesting roadside attractions. Check out the wonder of Bishop Castle, the largest fork sculpture in America, an 18-ton hotdog, a UFO watchtower, and even a statue of a headless chicken. Scroll on to check out 12 of Colorado's strangest roadside attractions.
More From 99.9 KEKB - Grand Junction's Favorite Country