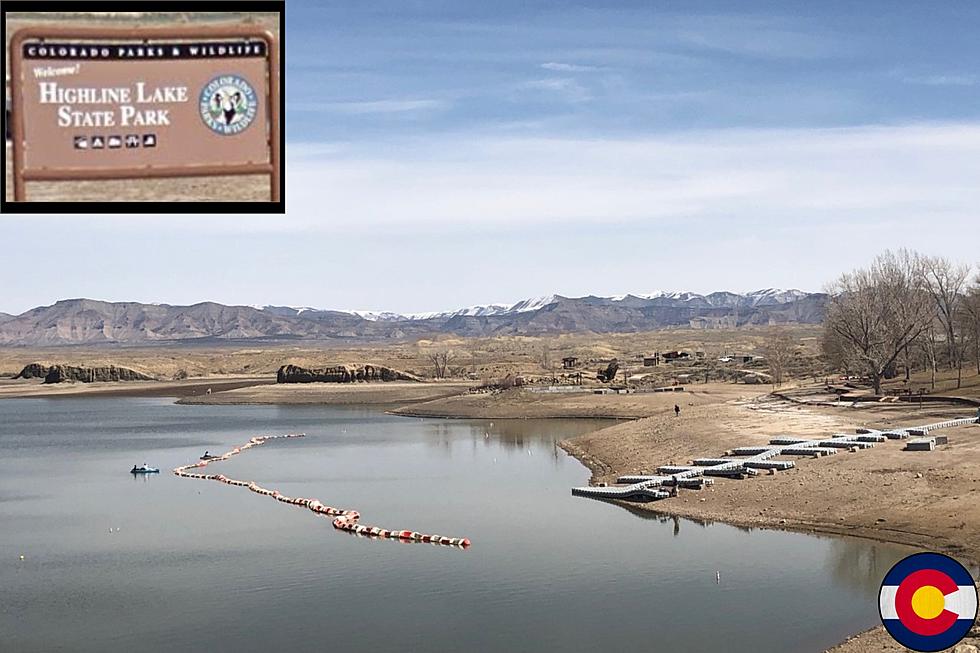 A Popular Western Colorado State Park Has Sad News For Boaters
TSM GJ W Adams
Western Colorado is a great place to go to visit a few beautiful State Parks without some of the crowds you might find elsewhere. Mesa County is home to Vega State Park on the Grand Mesa, the James M. Robb Colorado River State Park, and Highline Lake State Park out in Loma.
It was heartbreaking news last September when Highline Lake announced they had discovered a Zebra Muscle infestation in the lake. This was followed by treating the lake in hopes of saving it for the 2024 summer season. We've just received an update.
No Motorized Boats Allowed in 2024
Alan Martinez is a Park Ranger at Highline Lake. In an interview with NBC News 11, Martinez announced they are still finding new zebra muscles in the lake which will now have to be completly drained until it is bone dry. This means that in the summer of 2024, the lake will be too shallow to allow motorized boats of any size to use Highline Lake. This will be the first time in 50 years that Highline Lake will not be able to offer boating.
When Will Highline Lake Be Refilled?
Once drained, refilling the lake will be done slowly throughout 2024. It's possible that it will not be ready for boats by the summer of 2025, but the hope is that it will be restored to full service.
Clean, Drain, and Drying Your Boat
One of the main reasons you hear State Parks hammer home the message about how important it is to "clean, drain, and dry" your boat. This has got to be done every time you exit any body of water with any boat.
The same thing could happen at Vega State Park. This means places in Western Colorado that do offer boating are going to be really strict about inspecting watercraft, which could mean longer lines and longer wait times. If it means saving our lakes, people are going to have to get used to waiting in line.
Photos: The Amazing View at Highline Lake State Park in Loma, Colorado
We walked around Highline Lake State Park to celebrate the official end of winter on the Western Slope. To visit the park in Loma, Colorado, you will need a State Parks Pass. If you don't have one a day pass can be purchased at the entrance for $10 per vehicle.
Gallery Credit: Wesley Adams
MORE LAKES: The 15 Largest Lakes Found in Colorado
Take a look at Colorado's Top 15 largest lakes and reservoirs. Find out where they are in the state, and what landmarks are nearby each lake/reservoir. Colorado's largest reservoir is just down the road on Highway 50 not far from the Curecanti Recreation Area.
Gallery Credit: Wes Adams
More Boats: Six Places in Colorado to Enjoy Bumper Boats this Summer
Get out on the water this summer and cool off in a Colorado bumper boat. You'll find six locations across the state ready for action this summer, and even one location offering ice bumper boats all winter. Let's do this.
Gallery Credit: Wes Adams
More From 99.9 KEKB - Grand Junction's Favorite Country