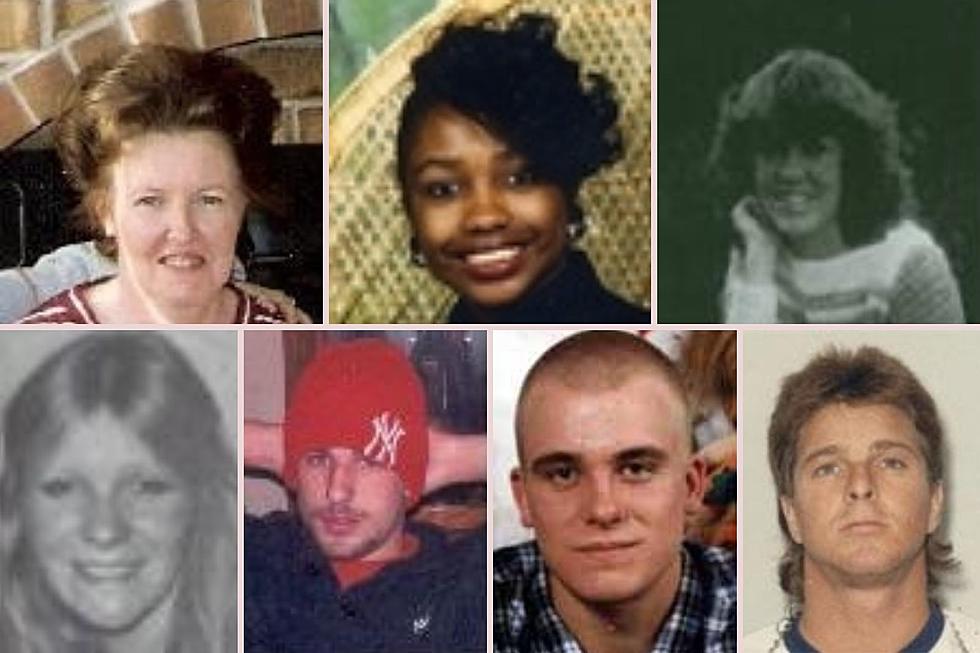 7 Haunting Colorado Cold Cases with Anniversaries in April
Colorado Bureau of Investigation
Police are constantly working to combat crime in Colorado, but sometimes, a case can't be cracked.
That's why the Colorado Bureau of Investigation (CBI) has a Cold Case Database — to help law enforcement solve the seemingly unsolvable cases that have puzzled the Centennial State.
Read on to see seven Colorado cold cases with anniversaries this April:
Linda Jeanette Barker | Missing
According to the CBI, 29-year-old Linda Jeanette Barker disappeared from her Colorado Springs home on April 7, 1982. Police discovered her car at the Denver Stapleton International Airport a few months later but learned she had never boarded a flight.
Police suspect foul play. Contact the El Paso County Sheriff's Office with information.
Denise Davenport | Homicide
The CBI notes that Denise Davenport had been missing for two months when kayakers found her body in the South Platte River near Highway 34 on April 20, 1985.
Officers say she was last seen alive at the Greeley Mall but located her car at the University of Northern Colorado. Contact the Weld County Sheriff's Office with information.
Dellmer Betts | Homicide
The CBI reports that hikers discovered the body of Dellmer Betts in a ditch west of Highway 58 on April 27, 1986. Betts had recently been released from prison and was found without his briefcase.
Betts was last seen two days before in Denver. Contact the Jefferson County Sheriff's Office with information.
Jenny Bado | Homicide
The CBI says an unknown suspect stabbed 53-year-old Jenny Bado to death in her Denver home during an alleged robbery on April 30, 1994.
Authorities believe the suspect fled the scene on foot. Contact the Denver Police Department with information.
Robert Matthew Bockmann | Missing
26-year-old Robert Matthew Bockmann disappeared from Boulder's Walker Ranch on April 18, 2003. Police found his vehicle at the South Boulder Creek Trailhead but could not locate him.
The CBI notes that Bockmann possibly had mental health issues and could have been suicidal. Contact the Boulder Police Department with information.
Joshua Bersuch | Homicide
According to the CBI, 19-year-old Joshua Bersuch had just moved to Colorado from California when he was found stabbed, beaten, and burned to death in Denver on April 25, 2004.
Police say he lived in southwest Denver and frequented the light rail. Contact the Denver Police Department with information.
Regina Davis | Homicide
The CBI reports that officers found the body of 39-year-old Regina Davis in a Denver parking lot on April 10, 2006. She was last seen alive in the evening three days before.
Davis was regularly in the area of Downing and York. Contact the Denver Police Department with information.
---
Still Missing: See Photos of 40 Colorado Cold Cases From the Past Decade
Scroll through the list of cold cases in Colorado dating back to 2011. While there are hundreds of open cases during the past ten years, this gallery includes all case files from the decade that included a valid photo.
The Top 10 Oldest Cold Cases in Colorado Dating Back to 1911
The following missing and homicide cases are some of the oldest on record in the state of Colorado. Flip through the gallery to see the 10 oldest cases in the state that have a photograph on file.
Top 10 Grand Junction Cold Cases Dating Back to 1964
Families in Grand Junction are still looking for answers after the death or disappearance of 10 individuals who have either died or are still missing as part of a string of cold cases that stretch from 1964 to 1998.
More From 99.9 KEKB - Grand Junction's Favorite Country