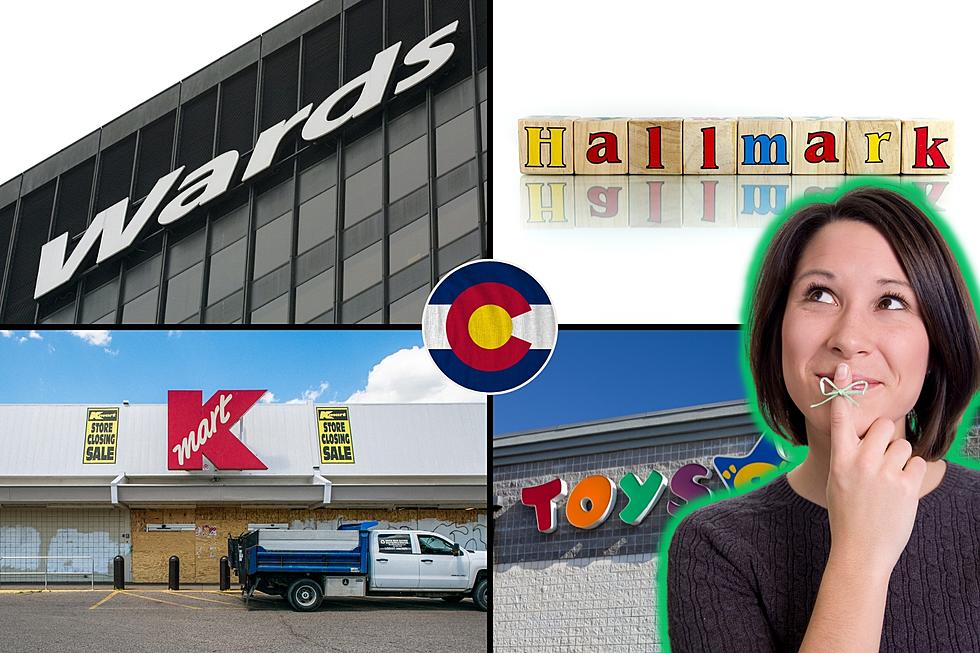 20 Grand Junction Colorado Shops We Loved Visiting As Kids
Canva Pro
Remember all the times you had to go shopping in Grand Junction, Colorado with your parents because you were too young to stay home? Remember all the stores you didn't like to go to? Boring!
Oh, but wait. There must have been one or two places you actually liked going to. Let's remember some of those places today.
Shopping as a Kid in Colorado
These days kiddos behave in all kinds of different ways while shopping with Mom or Dad. When I was a kid you didn't want to touch anything in a store because in those days even the soda bottles were made of glass. Running in a store was dangerous, lol. Stores were not as kid-proof in the 70s and 80s as many are today.
Toy Stores in Colorado
Sad, but true. Toy stores are not as common as when you were a kid. It's especially noticeable around the holidays. Going into a giant toy store as a kid was a special thing. Colorado has been lucky enough to see a resurgence in the last couple of years after Toys R Us partnered with select Macy's locations to open up 1000-square-foot sections of store space dedicated to toys.
Grand Junction Sporting Goods
We saw lots of shout-outs for Stevens Sporting Goods in Grand Junction. Unlike toy stores, you have a few more options for sporting goods. Sorry kids. Dicks Sporting Goods, Big 5, are Sportsmans Warehouse's great options that are still happily serving western Colorado.
Scroll on to see the stores in Grand Junction you loved shopping at as a kid.
23 Great Grand Junction, Colorado Businesses We Loved Shopping At
Think back to your childhood and see if you can remember a store that you loved going to with your parents when they would go shopping. We have featured the most popular answers in the photo gallery below. Add your answer to our list with the link at the end of the photo gallery below.
More From 99.9 KEKB - Grand Junction's Favorite Country