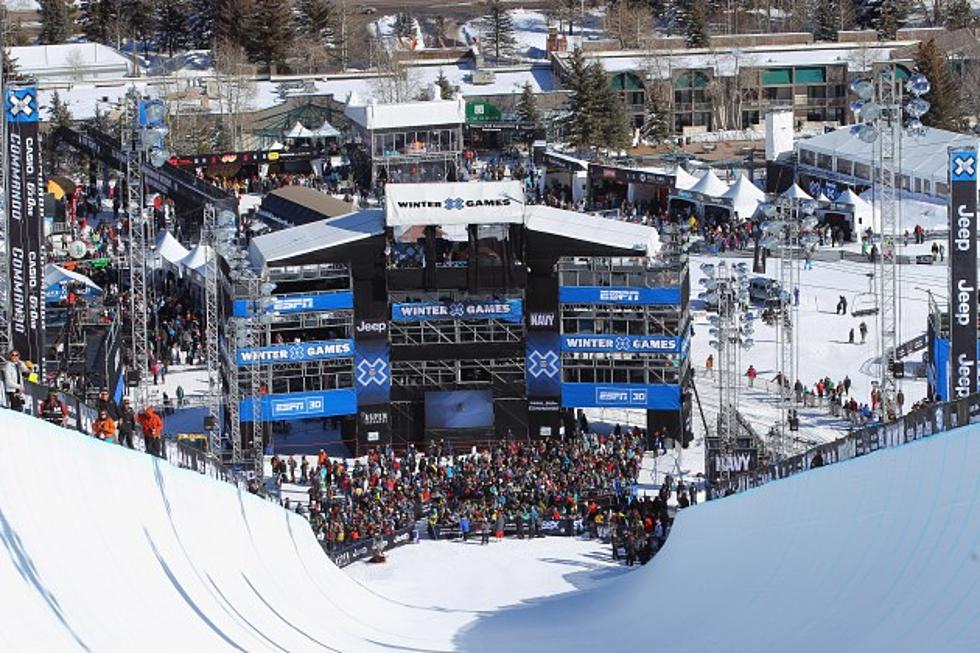 Winter X Games 2013 Broadcast (Television) Schedule
Getty Images
The Winter X Games are coming up this Thursday January 24th through Sunday January 27th in Aspen, Colorado. The complete schedule for live events is already up on our website. If you can't make it to the games you might want to watch them on T.V.
Here is the complete schedule of the broadcast by date, time and network. This will make it easier for you to find out what network the competitions will be broadcasted on.
Times are listed in ET. To figure out MT subtract 2 hours. To figure out PT subtract 3 hours.
Winter X Games 2013 Broadcast Schedule
DATE/TIME

NETWORK

COMPETITIONS

Thursday, January 24
12:30 p.m. – 2 p.m.
ESPN3
Men's Ski SuperPipe Elimination
3 p.m. - 5 p.m.
ESPN, ESPN 3D, WatchESPN
Men's Snowboard Slopestyle Elimination
Real Snow Final
9 p.m. – 11 p.m.
ESPN, ESPN 3D, WatchESPN
Men's Snowboard SuperPipe Elimination
Snowmobile Freestyle Final
Friday, January 25
3 p.m. – 5 p.m.
ESPN, ESPN 3D, WatchESPN
Men's Ski Slopestyle Elimination
Snowboard Street Final
8:30 p.m. – 10 p.m.
ESPN3, ESPN 3D
Women's Ski SuperPipe Final
10:30 p.m. – 12:30 a.m.
ESPN, ESPN 3D, WatchESPN
Men's Ski SuperPipe Final
America's Navy Snowboard Big Air Final
Saturday, January 26
2 p.m. – 4 p.m.
ESPN, ESPN 3D, WatchESPN
Men's Snowboard Slopestyle Final
Best of X
4 p.m. – 6 p.m.
ABC, ESPN 3D
Women's Snowboard Slopestyle Final
Snowmobile Speed & Style Final
6:15 p.m. – 7:15 p.m.
XGames.com
X Games MUSIC Presents: Calvin Harris
Live Concert
9 p.m. – 11 p.m.
ESPN, ESPN 3D, WatchESPN
Women's Snowboard SuperPipe Final
Men's Ski Big Air Final
Sunday, January 27
2 p.m. – 6 p.m.
ESPN, ESPN 3D, WatchESPN
Men's Ski Slopestyle Final
Snowmobile SnoCross Adaptive Final
Women's Ski SuperPipe Final (Tape)
Women's Ski Slopestyle Final
Snowmobile SnoCross Heats and Final
6:15 p.m. – 7:15 p.m.
XGames.com
X Games MUSIC Presents: Major Lazer
Live Concert
9 p.m. – 11 p.m.
ESPN, ESPN 3D, WatchESPN
GoPro Snowmobile Best Trick Final
Men's Snowboard SuperPipe Final
More From 99.9 KEKB - Grand Junction's Favorite Country