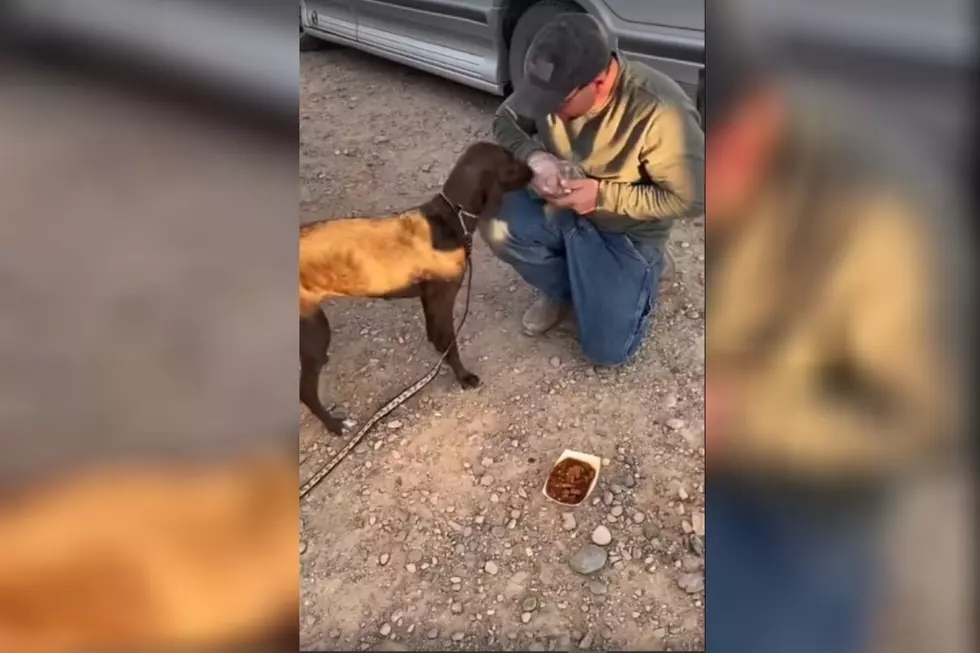 White Water Search Results In Successful Rescue of Two Dogs
RUFF Around the Edges via Facebook
It's a story with a tail-wagging happy ending.
A couple of dogs roaming the White Water area have been safely rescued. The stray dogs were spotted early Tuesday and by midnight both dogs were out of harm's way, thanks in large part to Lance Ferguson from RUFF Around the Edges.
A trap was set, the female dog was captured late in the afternoon. At the time,  Lance said, "so far, she is a sweetheart." The second one, a male, was much more elusive. Around 12:00am, however, Lance was finally able to successfully corral the second canine and both dogs were safe and warm.
Whether these dogs are runaways or throwaways is not certain, but, at first glance, it appears these dogs were unwanted. After the rescue, Lance decided to name them Bonnie and Clyde. Clyde has a cut on his paw and his nose is a little raw, but Bonnie looks like she's in good shape.
Several caring people were aware of the stray dogs and were able to get food and water to them but unable to capture the dogs. With obvious care and concern for the animals, Lance was able to complete a successful search and rescue. Lance expressed his thanks to those who supported him saying "thank you for praying and for believing in me and RUFF Around the Edges."
I'm not sure what is next for Bonnie and Clyde, but I would join in the chorus of Facebook expressions of thanks and appreciation to Lance for his tireless efforts to make sure these dogs were safe.
Enter your number to get our free mobile app
Dog-Friendly Trails on the Western Slope
More From 99.9 KEKB - Grand Junction's Favorite Country