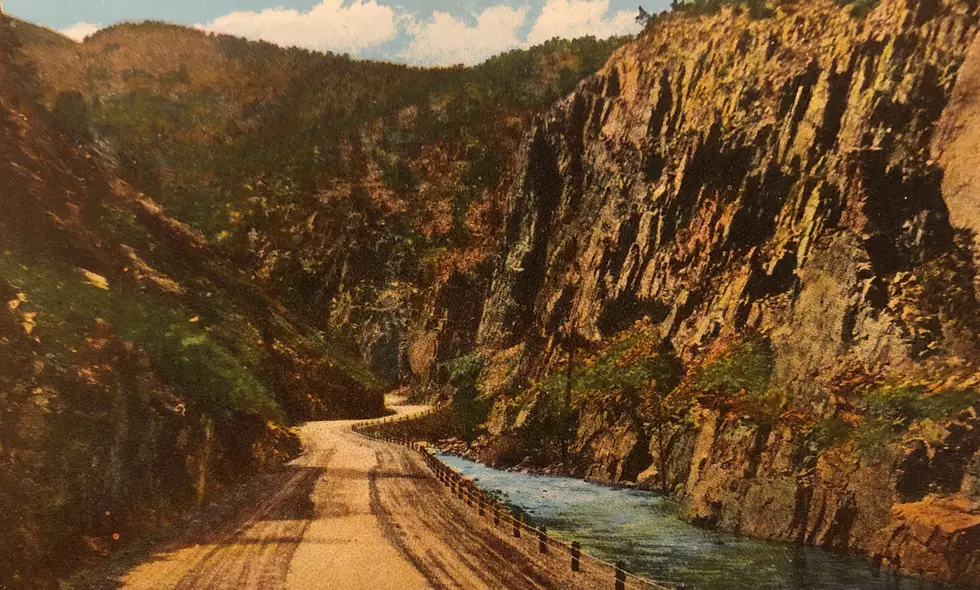 What Driving Up The Big Thompson Canyon Looked Like in 1937
Courtesy of Joel Haggerty
U.S. 34 up the Big Thompson Canyon is a breathtaking drive from Loveland to Estes Park.
It has been frequented by tourists ever sine being completed in 1937.
Loveland Reporter-Herald archives says U.S. 34 replaced the old Riley Road, which was a primitive single-lane roadway requiring four-wheel drive originally built between 1903-1904.
The State of Colorado decided to replace Riley Road with U.S. 34 in 1931. Construction came in small sections over the next few years so traffic could still pass through the canyon.
Here's what U.S. 34 looked like when it was fully completed in 1937, a photo my wife's family dug up from their own personal collection:
Take a drive up what U.S. 34 and the Big Thompson Canyon look like today, with this 2019 video by YouTuber Nick Sangetta:
Enter your number to get our free mobile app
How Northern Colorado Cities Got Their Names
More From 99.9 KEKB - Grand Junction's Favorite Country