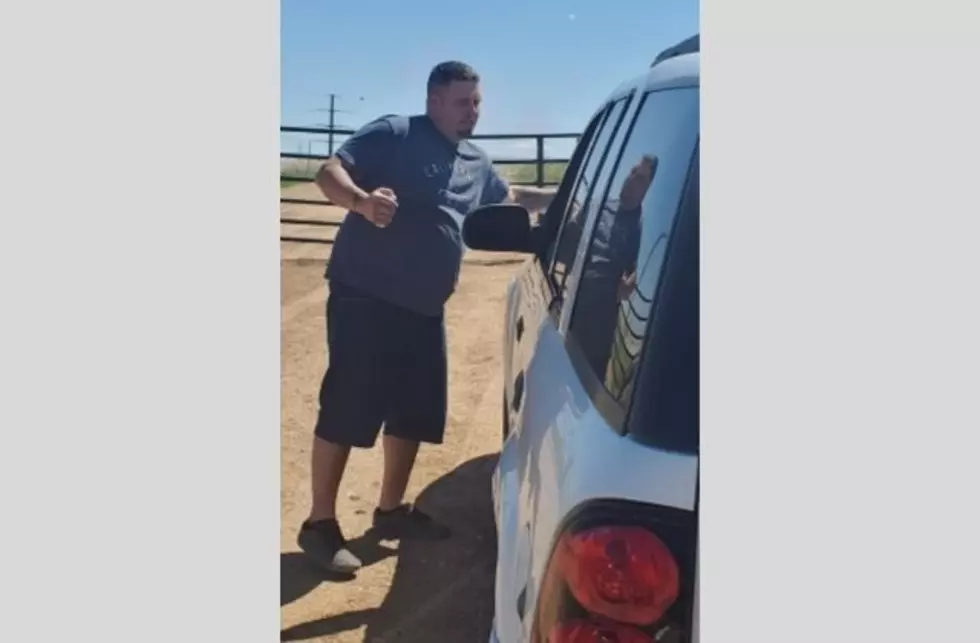 Weld County Oil Worker Shooting Suspect is Refusing to Turn Himself In
Courtesy of the Weld County Sheriff's Office
The incident occurred around 2:15 p.m. on Monday (April 27), when 31-year-old Tyler James Van Auken allegedly fired four or five shots at workers when he drove by an oil and gas site near Weld County Roads 6 and 29 in a white SUV.
The workers' foreman chased down the SUV and took two pictures of Van Auken when he stopped to urinate before speeding away.
Officers later identified the car as a white Chevy Trailblazer with a Denver Broncos bumper sticker and interviewed the vehicle's registered owner.
The owner, who will remain anonymous due to her cooperation with the investigation, told police that Van Auken was drunk while driving her car, and decided to randomly fire out the window for fun.
Officers were unable to find the suspected firearm after searching the vehicle.
Police believe that Van Auken is currently hiding out somewhere in the Denver metro area.
If you have any information about this case, call the Weld County Sheriff's Office at (970)-356-4015 or Northern Colorado Crime Stoppers at 1-800-222-TIPS (8477).
Tips can also be submitted at www.crimeshurt.com. If your Crime Stoppers tip leads to the arrest and filing of charges on Van Auken, you may receive a cash reward.
If you see Van Auken, do not approach him, especially since he may be armed. Simply dial 911 to report the sighting.
All suspects are innocent until proven guilty in the court of law. An arrest warrant is merely an accusation of a crime by law enforcement.

Enter your number to get our free mobile app
More From 99.9 KEKB - Grand Junction's Favorite Country