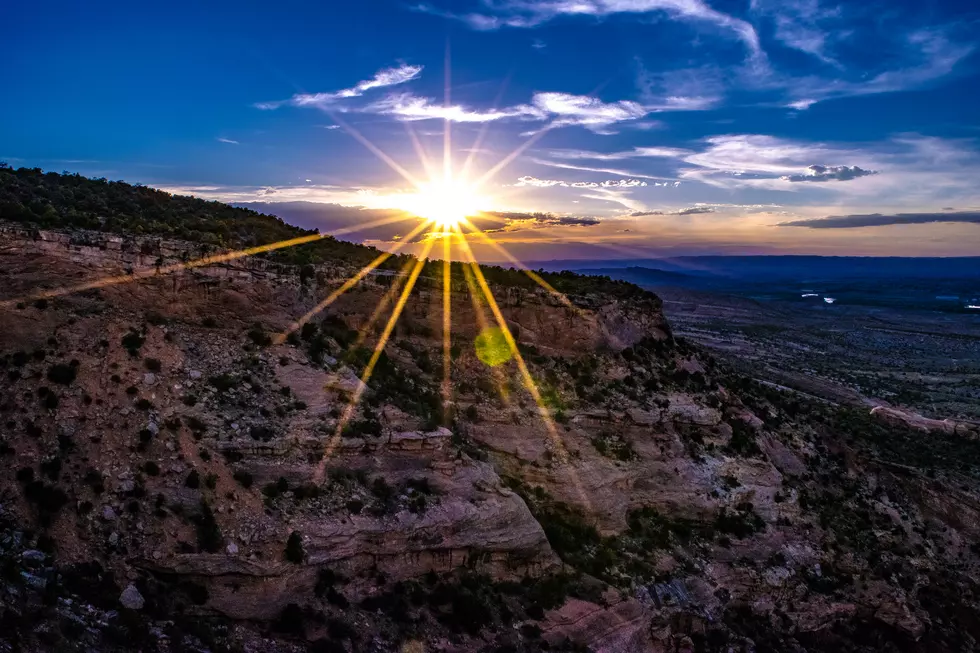 The Only Negative Reviews Found for Colorado National Monument
Getty Images/iStockphoto
The Independence Day weekend is close at hand. Here's hoping you'll get a chance to visit the Colorado National Monument. Everyone, with the exception of two people, seem to love it. Here's the only negative review you'll probably ever find.
Out of the 1,619 reviews posted, 1,284 rated the experience as "Excellent," while 202 rated it as "Very Good." A total of 26 people rated it as "Average." Here are the only 1 Star reviews to be found for the Colorado National Monument on TripAdvisor.
The oldest review comes from a person with the username "oneeyedog". Here's a snippet of what they had to say.
I have never been known as a wimp. I am the first one in line for the free-fall drops from the top of a crane at Cedar Point Amusement Park and there has yet to be a roller coaster built that I won't ride. But lemme tell 'ya. That drive on Rim Rock Drive through the Colorado National Monument was a life altering experience for me and my friend. Starts off okay, then turns into a heart stopping, white knuckle journey to the center of the earth. The tires of your car are INCHES from 10,000 foot dropoffs with nary a guardrail in sight. I'm sure the scenery was breathtaking, but all I saw was gravel going over the side as we made our way through a zillion switchbacks. I could not take my eyes off either the road or my friend's trembling hands on the wheel of the car because we both thought one false move would surely have been our last. I'm a thrill-seeker, but really don't have a death wish. Unless you're a yak, you should be warned how terrifying this drive can be so at least you can be prepared. It still amazes me that this road is open to the public. I think there are only two reviews of this so-called "scenic drive" because we are the only ones who survived to tell about it. No photos 'cause I didn't want to put any extra weight on the cliff-edge side of the car!
Okay, this guy is a wuss. It's a bit unclear which road "oneeyedog" must have been driving. According to visitgrandjunction.com, the highest point on the Colorado National Monument is just over 7,000 feet.
Here's the other less-than-glowing review of the Colorado National Monument. This one comes from Dayanand B. Stay with this one until the end.
Started from Grand Junction and we were faced with Rim Rock drive closure. There was a detour via Little Park road. Traveled for 15 miles. No signs about where the detour ends or where the park begins. Luckily I decided not to proceed and double backed all the way, resulting in losing about 30 miles of hilly driving and about 2.5 hours. Absolutely no information or signboards anywhere. They could have simply put up a sign telling all the visitors to enter the park via Fruita. I had only one shot at this and lost all the time, energy and motivation to visit the park again from Fruita, given that I had to drive to Alamosa. Very poor management by NPS. Another incident today: Visited Black Canyon after ditching CNM, and the web-site said south rim drive was closed. I still went ahead and found that it was open. The people at visitor center said "tech were working" on updating the site...seriously? NPS really needs to change the way they work and keep up with the times. Serious disappointment. Parks themselves are amazing. Jaw dropping scenery though.
Okay, so he loved the park itself, he just hated the drive. I can't help but think there's a better place to voice that frustration than on the Colorado National Monument review site.
No matter how you look at it, over 1,600 love the Colorado National Monument, and a grand total of two people are wondering around aimlessly without the slightest clue what they are talking about. I'm hoping you have a four-day weekend in your future, and will enjoy a chance to visit the Colorado National Monument.
More From 99.9 KEKB - Grand Junction's Favorite Country