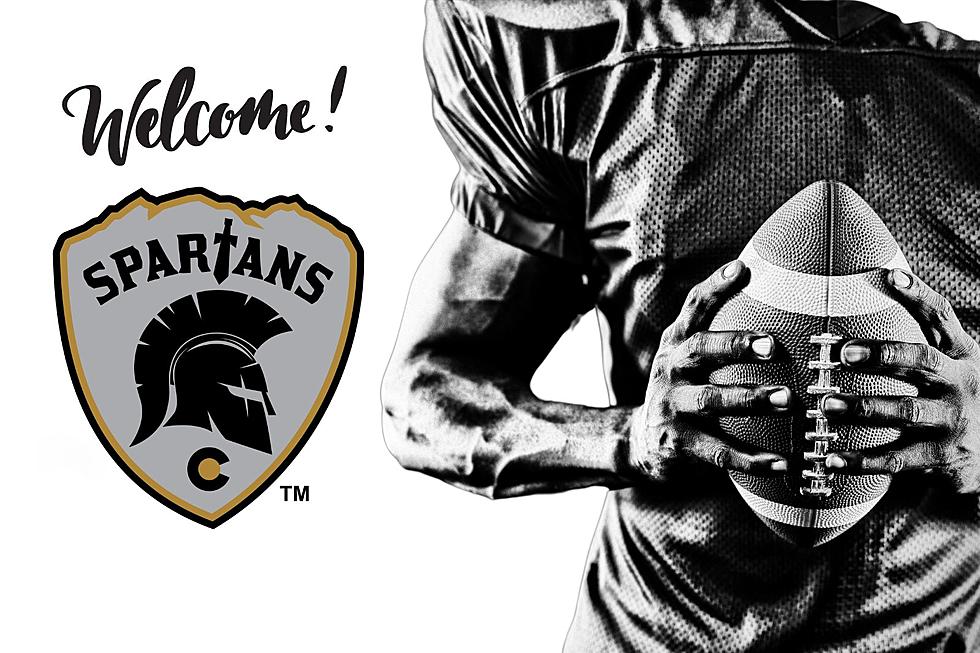 You Excited? Arena Football Is Back In Colorado: Welcome Spartans!
Canva / Colorado Spartans
Even though our major football teams in Colorado have been subpar in recent years, we still love this hard-hitting sport in our state. The Broncos, Rams, Buffs, Bears, Airforce, and now... The Spartans?
Arena Football Returns To Colorado
Outside of the Denver Broncos, we didn't have any other non-college options for football when I was growing up. I'm sure that Arena Football has been a thing for a long time, but I didn't know anything about it until the Colorado Crush made its debut at the Ball Arena (then Pepsi Center) in 2003. Broncos owner at the time, NFL Hall of Famer Bat Bowlen, Denver Broncos legend and Hall of Famer John Elway, and Stan Kroenke who owns the Nuggets, Avalanche, Mammoth, and Rapids, helped bring Colorado its very first AFL franchise. We also had the Colorado Ice in Northern Colorado but their league went belly up in 2017. Now, for the first time since 2017, Arena Football is back in Colorado!
National Arena League Announces The Colorado Spartans
After months of speculation, the National Arena League has announced that a new expansion team in Colorado is coming to play! The Colorado Spartans will be joining the league in 2024 and will be playing all home games at the Blue Arena (formerly Bud Events Center) starting in March of 2024. Former Player and Spartans Owner and CEO, Tony Thompson, said the following about bringing Arena Football back to NoCo:
I am so thrilled to have the opportunity to represent this area with its very own team throughout the community and when we travel across America for road games. When looking for an area that I felt would embrace our exciting brand of football, and that I could be proud to call home, Loveland was an easy decision.

 
Colorado Spartans Official Press Release
Here's the full press release from the team:
As seen above, the Spartans will play 6 home games at Blue Arena and season tickets start at just $280, less for kids 12 and under. The Spartans plan to get out into our local Northern Colorado communities right away and have many creative ways of doing so. Below are the upcoming timelines for community events for Colorado's newest football team.
Meet CEO Tony Thompson and the rest of the incredible Colorado Spartans staff...
In the conversations we've had with the team's staff, they could not be more excited to bring a brand new form of family fun and entertainment to Northern Colorado. and we could not be more excited to have them! Get more on Colorado's newest football team and secure your tickets at ColoradoSpartansFootball.com. We can't wait to see you in action at the Blue Arena next spring, Go Spartans!
This Local Mexican Restaurant Is Hands Down One Of The Best In Colorado
If you're a fan of good authentic Mexican food in Colorado, you've probably tried Las Delicias before. If not, you're going to have to rush into one of their four family-owned locations to experience it for yourself. Both the food and the staff are always top-notch. Here's a peek at what they were serving up last time we stopped in.
All the Businesses Colorado Sadly Lost This Year, So Far
While the list is much longer, here are some of the Colorado businesses that we were most sad to see go in 2023.
More From 99.9 KEKB - Grand Junction's Favorite Country