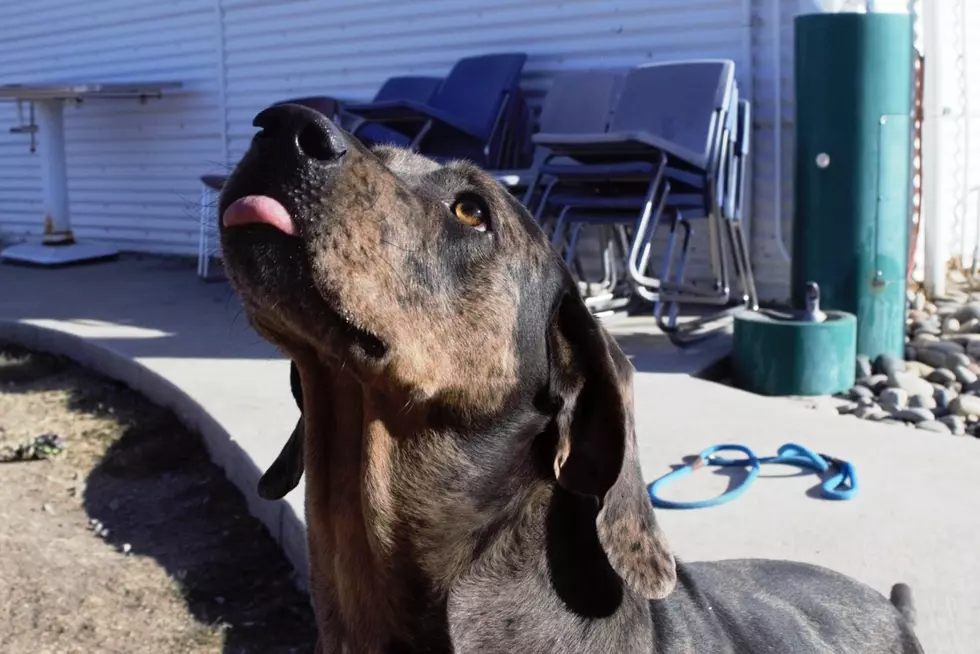 Shoot Some Hoops and Take Home a Pooch from Roice-Hurst Humane Society
Roice-Hurst Humane Society
March Madness has taken over Roice-Hurst Humane Society and there are plenty of dogs who are ready to rebound the ball with your family team. Here's an insider's look at some of the great pups available for adoption.
Roice-Hurst Humane Society has a way for you to have some fun and save money adopting one of these or any other dogs or cats this week. It's called Shoot a Hoop and here's how it works. Take three shots at the hoop and for every shot you make, you'll score 10% off of adoption fees. Make all three and that's 30% off.
Shelby

1-year-old Shepherd Mix

At a year old, Shelby has that playful puppy energy an active family will enjoy. She hasn't had much training, so her manners need some work. If you have the time, she has the desire to learn to be a very well-behaved family friend.

Roice-Hurst Humane Society

Roice-Hurst Humane Society

Harper

5-year-old Terrier, American Pit Bull Mix

Harper is old enough to be pretty laid-back most of the time. He would be a great dog for a family with children because he loves people that want to love him. Harper is also crate trained. He is an attention hound, so he would have to be the only pet in the family.

Roice-Hurst Humane Society

Roice-Hurst Humane Society

Humphrey

3-year-old Catahoula Leopard Dog Mix

Humphrey is a sweet dog who's ideal family has older children who can play with him and take him for walks or jogging. He's a bit hefty, so a good diet and plenty of exercise are essential to get his weight back to normal. Humphrey does love to run, so outside of a fenced yard he would need to be on a leash.
More From 99.9 KEKB - Grand Junction's Favorite Country