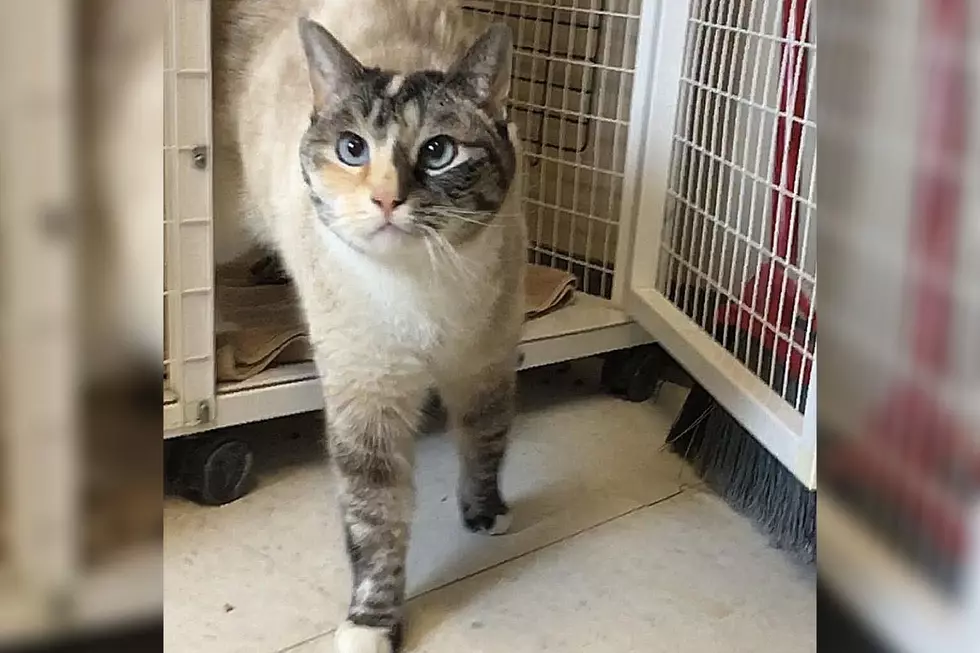 Grand Junction Rescue Cat Wants to Be Your Valentine
Roice-Hurst Humane Society
The Pet of the Week is Sassy the 8-year-old cat. She's up for adoption right now in Grand Junction which means you can have a Valentine just in time for Valentine's Day.
Sassy is a shorthair, spayed female that's a calico/tortie color. You don't need chocolate and candy this Valentine's Day with Sassy the cat around. She absolutely adores people and is very sweet, which would make her the best Valentine ever. The 8-year-old rescue cat will come up to you and ask for lots of pets.
Enter your number to get our free mobile app
The Pet of the Week will let you know when it's time for some alone time because everyone needs alone time. Roice-Hurst Humane Society told us that Sassy likes to be the queen of the castle, which means she would do best with no other pets in the household.
As much as Sassy loves to be pet and snuggled she does not like to be picked up. The Pet of the Week would do best in a household without small children.
You don't have to be all by your lonesome this Valentine's Day, Sassy the cat would love to be Valentine. Expect lots of snuggles and unconditional love this Valentine's Day.
If you're interested in adopting Sassy, you can find out more information about this 8-year-old Grand Junction rescue cat here.
NEXT: Colorado Dog Hikes His Second 14er + The Pictures Are Amazing
More From 99.9 KEKB - Grand Junction's Favorite Country