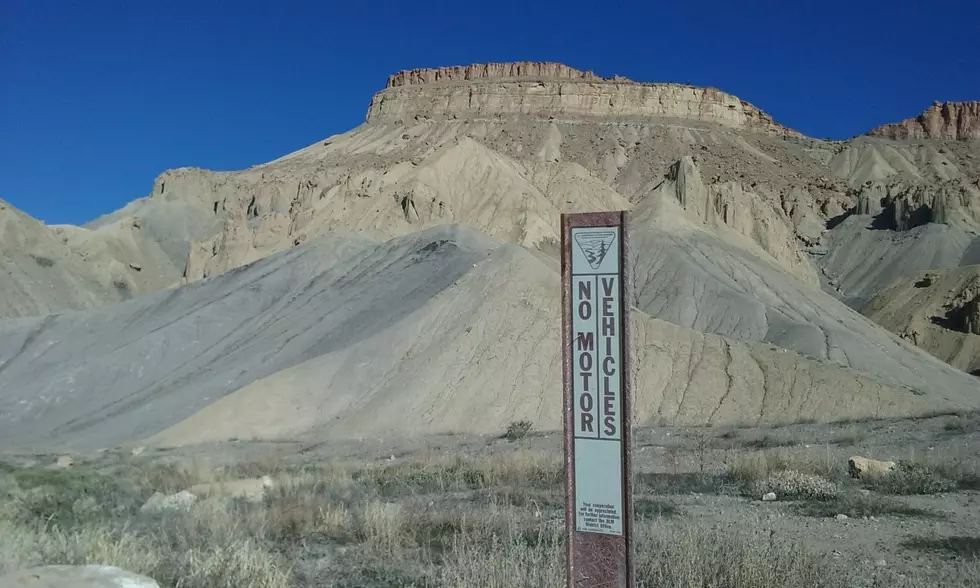 Unflattering and Downright Nasty Reviews of Colorado's Mt. Garfield
Waylon Jordan
In western Colorado, Mt. Garfield is a pride and joy. For those who enjoy hiking, Mt. Garfield is a mainstay. Some people, however, don't find it to be all that enjoyable. Here are some unflattering, and in some cases downright negative reviews of Mt. Garfield.
In my mind, assuming the weather is at all agreeable, Mt. Garfield is a perfect hike. It's the perfect combination of challenge, scenery, concentration, and peace. It seems, though, some don't agree.
Negative Reviews of This Western Colorado Landmark
The website Alltrails.com is the perfect source for those looking to enjoy the great outdoors. Countless Colorado trails are featured on the site. In addition to the information, users can share reviews and rank the various hikes featured on the site.
Alltrails says the following about Mt. Garfield:
Mount Garfield is a 3.8 mile heavily trafficked out and back trail located near Palisade, Colorado that features beautiful wildflowers and is rated as difficult. The trail is primarily used for hiking and is best used from April until October. Dogs are also able to use this trail but must be kept on a leash.
Alltrails reports the hike's elevation gain at 1,866 feet. I have to disagree with that figure. According to the numbers I've seen, elevation gain is only inches shy of 2,000 feet. Oh well, it doesn't really matter. Regardless, the hike can really make the thighs and calves burn.
Alltrails also ranks Mt. Garfield as "hard" with a 4 1/2 out of 5-star difficult rating. I definitely can't go along with this. The hike isn't that difficult.
Biggest Complaints About Colorado's Mt. Garfield
The most consistent complaint on Alltrails involves the difficulty in spotting the trail. As I mentioned in one of my recent posts, after even a modest rain, the trails can wash away and become very difficult to find. There's very little in the way of markers, as a matter of fact, none, to be found on the trail.
Colorado's Mt Garfield Reviews Are Mostly Positive
When it's all said and done, Alltrails users gave Mt. Garfield a 4.5-star rating. That's not bad. Actually, when it comes to reviews on this site, 4.5 stars is well above average.
Not-So-Flattering Reviews of Western Colorado's Mt. Garfield
Mt. Garfield is more than just a great hike - it's an icon here in the Grand Valley. Not everyone enjoys making the hike, though. Here are a few not-so-flattering reviews of Mt.Garfield.
More Bad Colorado Reviews: Nasty Bad Reviews of Colorado's Eisenhower Tunnel
Personally, I consider the tunnels to be a remarkable human achievement. Others seem to disagree.
More Bad Colorado Reviews: Bad Google Reviews of the Colorado River
These are some of the worst Google reviews, three stars or less, for the Colorado River.
More Bad Colorado Reviews: Laughable One-Star Reviews of Colorado's Dinosaur National Monument
More Bad Colorado Reviews: Hilarious Google Reviews of Colorado's SuperMax Prison
Colorado is home to the only federal supermax prison in the United States: the U.S. Penitentiary, Administrative Maximum Facility (ADX). The prison houses notorious criminals like the Unabomber, a three-time prison escapee, El Chapo, and more — and people still took the time to review it on Google. Read on to see some of the funniest reviews.
More From 99.9 KEKB - Grand Junction's Favorite Country