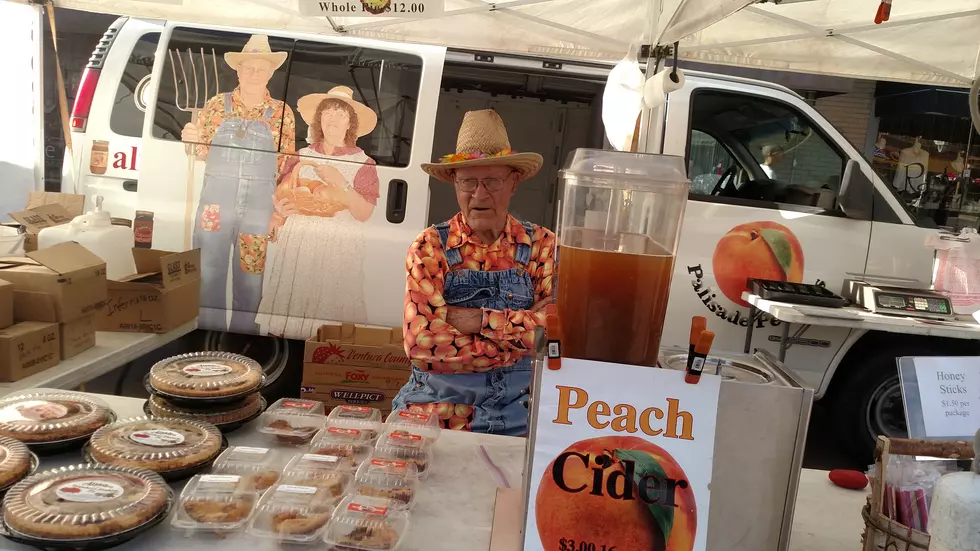 Registration Opens For Downtown Grand Junction Farmers Market
Zane Mathews
Don't look now, but the first day of summer is just around the corner.
My first clue came when I saw downtown Grand Junction taking applications for the downtown Farmers Market which will run from June 20 until September12.
I don't know how much fun it is for the vendors to be hanging out for three hours week after week, but it sure is a great time for everyone attending. What vendors will be there? What live music will there be? Who will I see that I know?
It's called a farmers market and there is a lot more there than just fresh-grown produce - lucky for me considering the produce drawer in my refrigerator is generally empty. But, for the many folks that just can't get enough peaches, tomatoes, green beans, peppers, and countless other produce items, there is just no better place to be.
I can't give you all the vendor rules and regulations, but I do know that anyone wanting to be a vendor at the farmers market needs to submit an application and be accepted before they can participate. If you would like to know more about what it takes to be a farmers market vendor, check out the downtown Grand Junction website.
We are less than two months away from the first farmers market, but that old Christmas carol comes to mind "we might be rushing things a bit'. But, why wait till the last minute. It will be here before you know it.
More From 99.9 KEKB - Grand Junction's Favorite Country