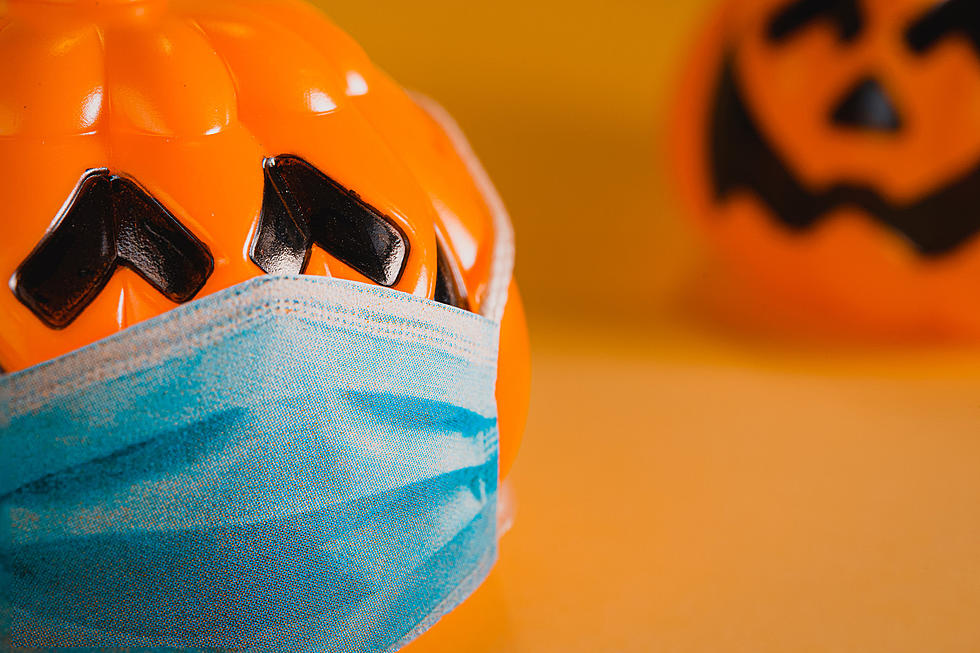 Reckless Pumpkin Thief On the Loose In Montrose, Colorado
ThinkStock
It could be a case of someone who is having a big Halloween celebration - or it could be someone who really loves pumpkin pie.
The Montrose Police Department is investigating the theft of several pumpkins from the Montrose Walmart recently and hopes the community can help them identify the vehicle and/or the people involved in this pumpkin crime.
The Pilfering of the Pumpkins
We've all seen those big displays this time of year outside of Walmart or a grocery store that contain a boatload of pumpkins for sale. Recently, somebody decided to help themselves to some pumpkins in the middle of the night at the Walmart in Montrose.  Not only did they steal pumpkins, but in the process, they knocked over the display causing damage to the display, and, consequently, several pumpkins rolled "into the parking lot where they were damaged."
Why Would Somebody Steal Pumpkins?
There are a number of reasons why these pumpkins might have been snatched.
Perhaps the thief was hungry for some fresh pumpkin pie.
Maybe he is just really into the Halloween spirit.
Maybe he thought the pumpkins were free for the taking
Maybe he simply forgot to pay for them
Could the Thief Return To the Scene of the Crime?
The fact is, nobody but the thief knows why they thought it would somehow be a good idea to do a drive-by pumpkin theft while most people are at home asleep in bed. But, the pumpkins are gone for good, and we know there is a pumpkin thief on the loose in Montrose probably planning his next caper. In fact, if he's not captured, the thief will likely return this summer to swipe watermelons.
Have You Seen This Vehicle?
There is no surveillance footage of the suspect, but here's a shot of the nice car they have to haul their pumpkins. The car is white with a sunroof, and some sort of sticker in the bottom center of the rear window.
If you know who owns this vehicle or have information about this crime, contact Montrose Regional Crime Stoppers at 970-249-8500 or provide information at P3Tips.com.  MRCS reminds everyone that all "persons of interest depicted are presumed innocent until proven guilty in a court of law.
20 of the Best Colorado Pumpkin Patches to Visit Before Halloween Night
Tour these Colorado Pumpkin Patches while the selection is still at its best. We found 20 top-notch pumpkin patches that are ready for fall in Colorado.
20 Horror Movies To Watch During Halloween
More From 99.9 KEKB - Grand Junction's Favorite Country