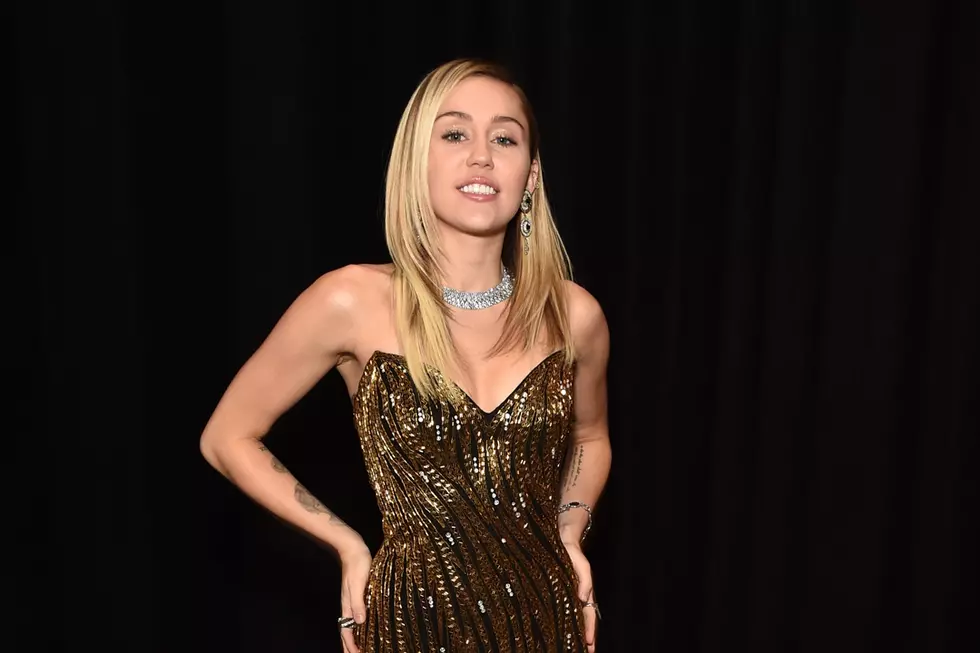 Police Nab Obsessed Miley Cyrus Fan Who Traveled to L.A. After Disturbing Online Posts
Alberto E. Rodriguez, Getty Images
Police in California took a man into custody on Monday (Feb. 12) when he traveled to Los Angeles after posting several unsettling Facebook messages about Miley Cyrus.
According to TMZ, the unnamed man resides in the Milwaukee area, and within the last few weeks he made several rambling, nearly incoherent posts to Facebook about coming to find her so they can be together. In his messages, he appears to be acting under the delusion that he is set to bring about a chain of events that will end up with him and Cyrus side-by-side and in charge of the entire world.
"OK, I have been resisting this for years," he writes in all caps in one post. "The last umtine million presidents chose me to be the one world leader. I have finally given in and I feel a lot better. Things are about to move fast starting tomorrow where we finally got together. Miley, I love you and will see you soon. The whole world is now ours."
See Pictures of Miley Cyrus' Nashville Area Home
"I got your address like you insisted," he writes in another post. "I know which way to enter and thank you for getting rid of Liam. I don't want your money, obviously. For those of you who are not freemasons, you will never understand. This is how we fall in love. I visit many of you in spirit. Many of my long time friends. I don't need medication."
He says he wishes more people had an open mind, and adds, "All things will be self evident and to create a new world I have the most horrific act I most complete ... Hold your loved ones tight because this world is not for long. I am the darkness and the light."
He ends with a post in bigger lettering that says simply, "I love you Miley."
Though whatever "horrific act" he might have intended isn't clear, the online postings were enough to concern Milwaukee police after a citizen spotted them and reported them to authorities. They contacted the LAPD and L.A. Sheriff's Department regarding the matter, and police in Los Angeles found the man in the area on Monday, where they took him into custody and placed him under psychological evaluation. Authorities are allowed to hold him for up to 72 hours.
It is unknown if Cyrus was aware of the man's Facebook posts or his trip to California. She has not commented publicly on the matter.
More From 99.9 KEKB - Grand Junction's Favorite Country