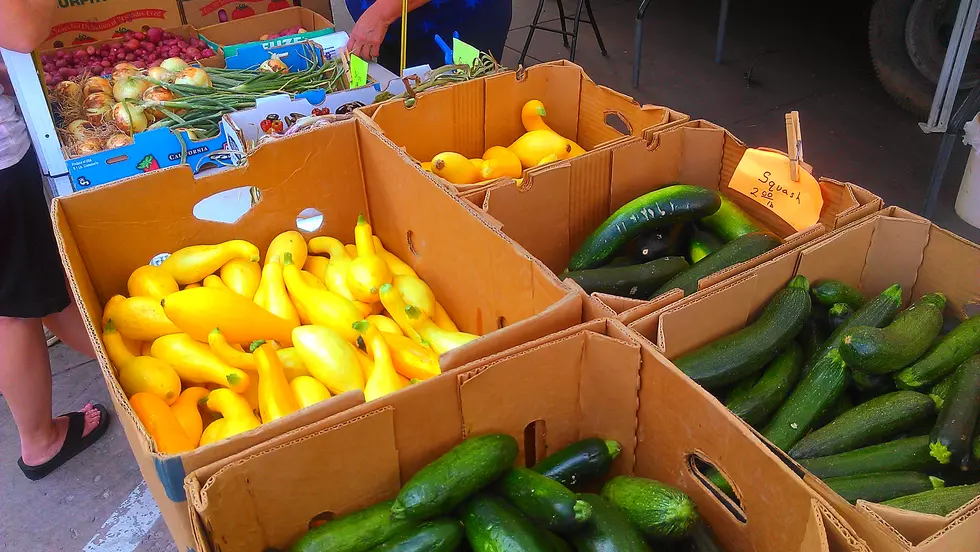 Market On Main Begins This Week in Downtown Grand Junction
Zane Mathews
At long last, the Market on Main is set to begin its annual summer run this week in downtown Grand Junction.
Here's what you need to know.
First of all, the Market on Main is not being held on Main Street, due to restrictions imposed due to the coronavirus pandemic. Instead, at least the first few weeks of the market are being held in the parking lot of Grand Junction Convention Center at 1st and Colorado. It's possible the market moves back to Main Street in future weeks.
For the first week you will find about 30 vendors that will be on hand to fill the parking lot, and, yes, they will be space out at least 10 feet apart. All vendors are being required to wear a face covering. Those attending the market are being encouraged to wear a mask, but it is not required.
A one-way flow of pedestrian traffic will be implemented to help with social distancing, an effort to help keep everyone safe, and to keep our community moving toward a full opening.
In case you are wondering, there will be live music each week at the market beginning this week with local favorites Tim and Richard, who really do an amazing job. An added bonus is that food trucks will be on-site as well for those that want to grab some grub.
The market is being held on Thursday from 5:30 pm until 8:30pm and free parking is available in the garage under the convention center, or across Main Street in the old City Market parking lot. And just for the record, the late start date for the Market on Main has nothing to do with the pandemic. It's all about coordinating the market to line up more closely with the growing season of local farmers.
The main thing is the produce is ready for everyone to enjoy,  so come on down to the market  Thursday evening in your cool summer clothes. Yes, it's going to be on the warm side so come prepared with sunscreen, drink plenty of water, and please practice safe social distancing.
Enter your number to get our free mobile app
Coronavirus Humor: Someone Put Masks on Grand Junction Statues
More From 99.9 KEKB - Grand Junction's Favorite Country